No44 [Book] The Bible for train travel in japan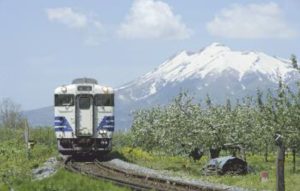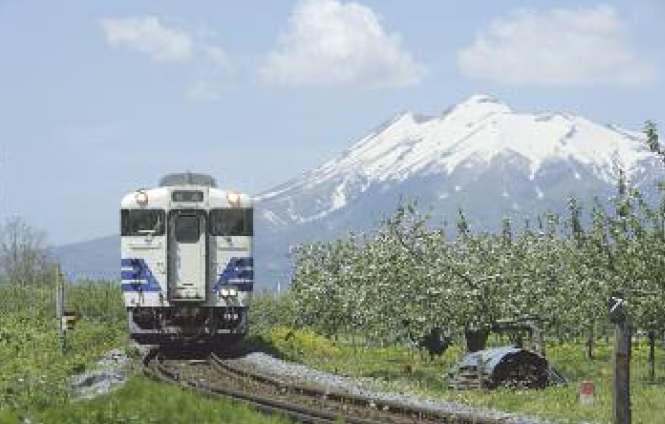 Nothing beats traveling around Japan by train, and there's nothing better than a good guidebook to avoid getting lost.
For many of the tourists who are increasingly visiting Japan, one of the biggest fears is being unable to travel around due to difficulty with the language or the complexity of the transport network. However, there's no need for them to be worried, as directions are given in at least in three different languages (English, Chinese and Korean) on many trains, and there is an amazing tool at their disposal: the guidebook "Japan by Rail". Since 2002, this guidebook has become an indispensable reference for British travellers who wish to journey across the archipelago and discover its great diversity.
Unlike traditional guidebooks such as Lonely Planet, which resemble a catalogue of sightseeing marvels, the recently published fourth edition of this guidebook acts as a travelling companion for tourists throughout their journey, while guiding them in the right direction. As its title indicates, the aim of this rather weighty book (with over 500 pages) is to encourage us to take the train. In fact, it's the best way to travel and immerse oneself in the daily life of the Japanese, who use the train as an essential way to get around at all times. The train is a symbol of Japanese efficiency. Its legendary punctuality still a reality, with the train connections are perfectly synchronized, even when operated by different companies.
All in all, everything seems to point to the fact that the train should be your main mode of transport on your next holiday in the archipelago. This fourth, completely up-to-date edition lists all recent developments, such as the extensions to the high speed train lines from Hokuriku to Kanazawa, ensuring it only takes 2h30 to reach the north from Tokyo, or the grand opening of the Shin-Aomori and Shin-Hakodate- Hokuto in Hokkaido, the prelude to the great changes that mean Sapporo will only be 6 hours away from the capital. Of course, this allows one to take advantage and travel to these regions that were previously accessible by train, but still considered too far away to make a detour. From now on there will be no excuse not to visit them. There will also be lots to do when you get there too, as Ramsey Zarifeh and Anna Udagawa's guidebook contains all the essential information to make the most of the very many tourist sites around Japan. They provide all the information you need to choose your next destination, broken down for each region and major city, and the concise down-to-earth details about each place are easy to understand.
Japan by Rail is itself an invitation to travel, as it's set out as a succession of journeys that can be followed on a map, with distances marked in kilometres and names in their Japanese format, a new addition which is useful if you need to ask a local the way. The only slight criticism that could be made about this guidebook is the lack of references to one of the big draws of Japanese trains: the food. There are a few lines on ekiben (boxed bento meals) on page 102, but it would have been useful to add some information for each journey about where the best ekiben are sold in the stations or on board the train. We shouldn't forget that many Japanese choose to travel by train simply to dine while admiring the breath-taking landscape.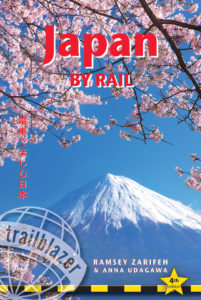 References
Japan by Rail
by Ramsey Zarifeh and Anna Udagawa
4th Edition
Trailblazer
£16.99

ODAIRA NAMIHEI