Easy Japanese from NHK WORLD-JAPAN
Sponsored
Easy Japanese is a learning program offered in 18 languages by NHK WORLD-JAPAN, the international service of Japan's public media organization, NHK. You can set your own pace and study basic Japanese online for free.
The 48-part series features fun skits that form an extended story. You'll learn easy-to-use phrases and be all set for self-introductions, shopping, and many more situations. The program is also filled with tourist information and insights into Japanese culture and customs.
Easy Japanese : https://www.nhk.or.jp/lesson/en/
Level
This series meets the "JF Standard for Japanese-Language Education (JFS)" set by the Japan Foundation. It emphasizes communication skills in Japanese in everyday situations and fosters understanding and respect for different cultures.
The material is designed for JFS A1-A2 level learners. A1 learners are those who can understand basic expressions in everyday life and engage in very simple daily conversations. A2 learners can conduct simple daily conversations on familiar subjects. The classifications are based on the Common European Framework of Reference (CEFR).
Story
Haru-san House is a "share house" in Tokyo, bringing together people of various nationalities and personalities. Their common language is Japanese. And Haru-san, the landlady who helps residents handle their problems, is actually a robot!
The series begins with the arrival of Tam, a student from Vietnam. As she learns Japanese, traveling around Japan with her housemates, you will too.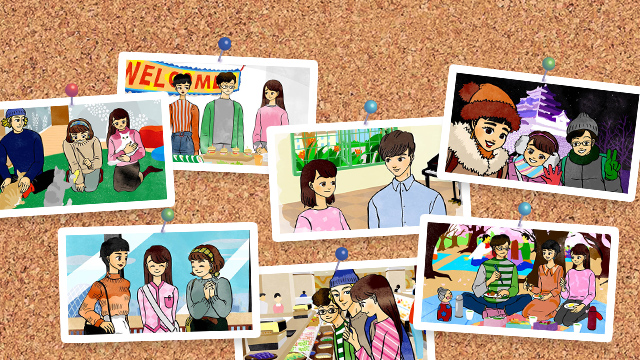 Download lessons
All 48 lessons of Easy Japanese are available, free of charge. The entire textbook, or individual lessons, can be downloaded in the PDF format. Audio files are in the MP3 format.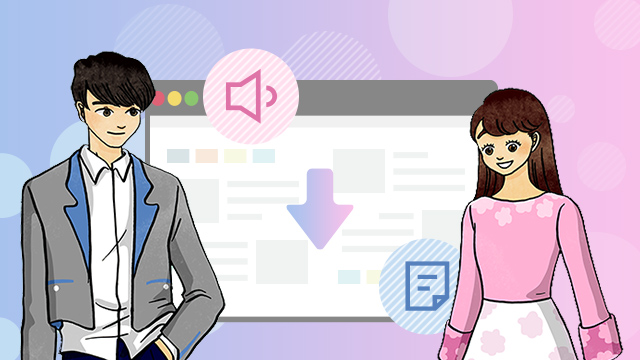 Japanese Letters
You'll also learn to write in Japanese by working through the material on the website. The Japanese language has three types of characters: Hiragana, Katakana, and Kanji.
Hiragana and katakana are phonetic symbols, each representing one syllable. Kanji are ideograms, standing for particular meanings.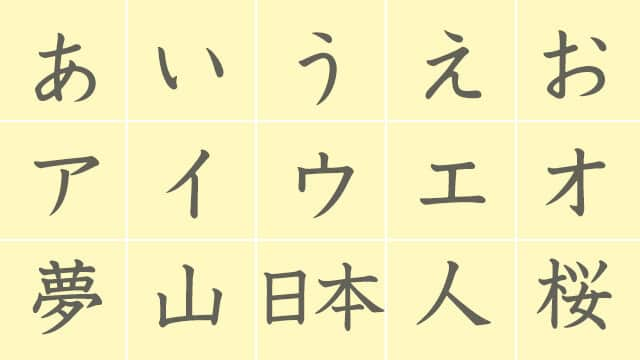 My Haru-san: Track your progress
Watch your knowledge grow on your personalized My Haru-san page. You also can use the page to review your quizzes and to register words and phrases you'd like to remember.