Rhythm Passport Presents: Celebrating Tanabata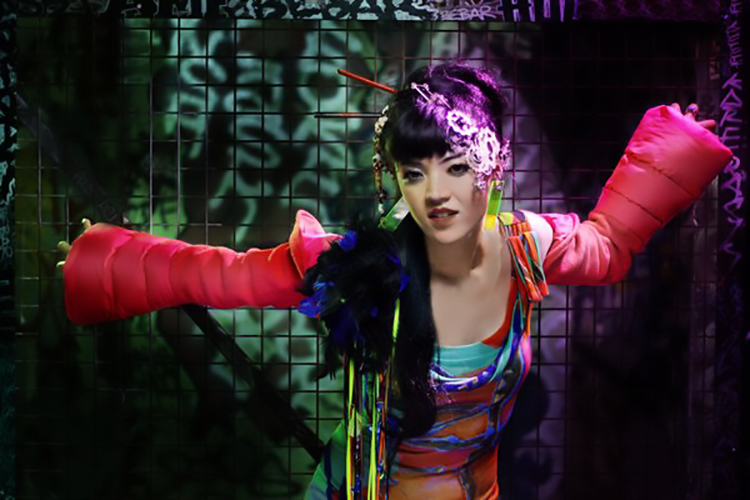 Rhythm Passport loves to bring you the finest music from around the world. This time we're going Japanese – we're bringing Tanabata to London's East End and treating you to the sounds, rhythms, colours and food from the Far East. The night will be centred around music, performed by both traditional and contemporary Japanese artists.
Tanabata is the 'Star Festival' of Japan which commemorates the meeting of deities Orihime and Hikoboshi. As the legend goes, the two lovers are separated by the Milky Way and can meet just once a year, on the seventh day of seventh month. People celebrate this ancient festival by writing their wishes on small pieces of paper called 'tanzaku' and hanging them on bamboo.
Representing the traditional side of Japanese music, we have London-based duo Hibiki Ichikawa & Akari Mochizuki. Showcasing a more contemporary style of Japanese music, we have the incredible French-Japanese artist Maïa Barouh, who plays a unique fusion of electro-roots-pop-punk, rooted in solid classical training. After and between the live music it's Shibaura Sound System, DJ Koichi Sakai and the SOAS Radio DJs playing irresistible J-grooves, keeping bodies moving on the dance floor!
Come and join us on the 8th of July as we turn Rich Mix Japanese for one night only – expect colourful decor, rare performances from niche artists, and delicious authentic Japanese food from an inspiring chef. And of course, Tanabata wouldn't be complete without making a wish: simply write whatever your heart desires on a piece of paper and tie it to the picturesque 'wishing tree'.
You can buy your tickets following this link: https://www.richmix.org.uk/events/music/celebrating-tanabata