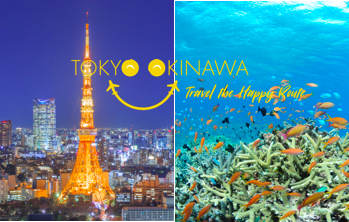 Tokyo is the city with both Japanese tradition and modern technology & Okinawa is the place where you can find beautiful nature and different culture from other regions in Japan.
Would you like to see the attractions of two completely different parts of Japan? The world-famous Tokyo Metropolis always creates new styles with the mixture of tradition and innovation & is promising you to have numerous of delightful experiences under the slogan of "Tokyo Tokyo Old Meets New". On the other hand, Okinawa is the southernmost part of Japan that provides beautiful scenery from all Okinawa islands and offers a unique culture that you can only find in this region.
Once travel opens for everyone, please visit Tokyo and Okinawa. We are always looking forward to seeing you in Tokyo and Okinawa.
*Performers didn't wear the face masks because of the shooting. In Japan, people regularly wear face masks in public places.
---
Japan Airlines (JAL) and Air Nippon Airways (ANA) run direct flights to Tokyo from Vancouver.
The direct flight time between Toronto and Tokyo is 13 to 14 hours. The direct flight time between Vancouver and Tokyo is about 9 hours.
The main island of Okinawa is approximately three hours from Tokyo by air. There are also flights to remote islands such as Miyako Island and Ishigaki island.
Check out the direct flight time from Tokyo to Okinawa below.
Besides Naha, there are also directs flights to Miyako, Ishikagi and Shimoji Islands.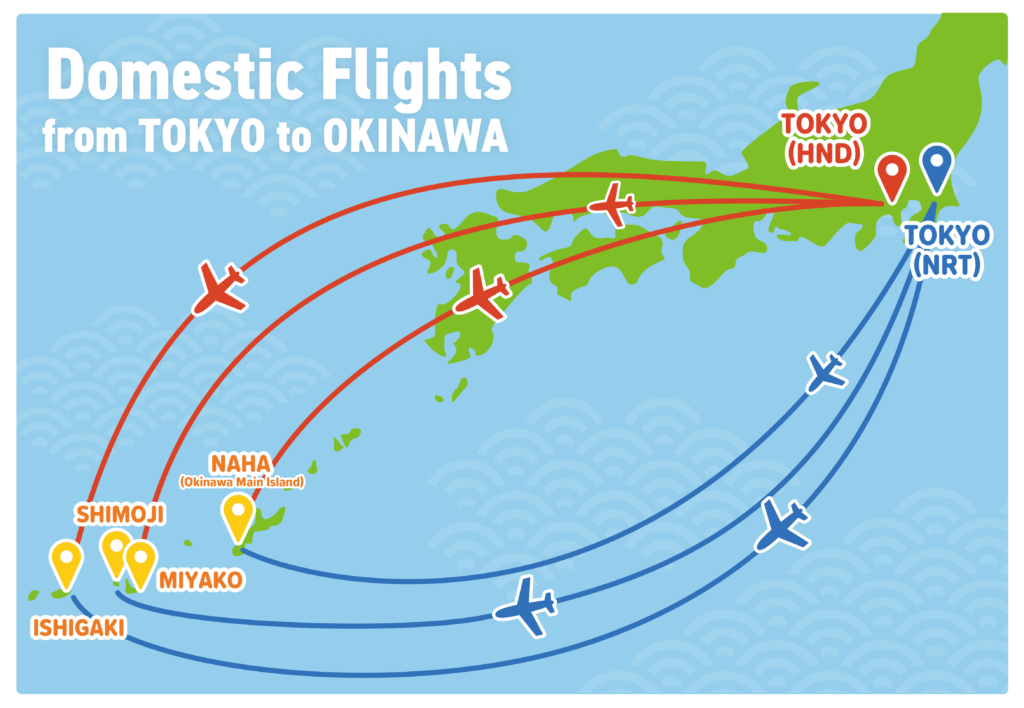 FLIGHT TIME
From HND
to NAHA (Okinawa Main Island)・・・2h 55min
to Miyako Island・・・3h 20min
to Ishigaki Island・・・3h 25min
From NRT
to NAHA (Okinawa Main Island)・・・3h 15min
to Ishigaki Island・・・4h 00min
to Shimoji Island・・・3h 40min
---
For more information :