The art of watching sumo – The July 2022 Tournament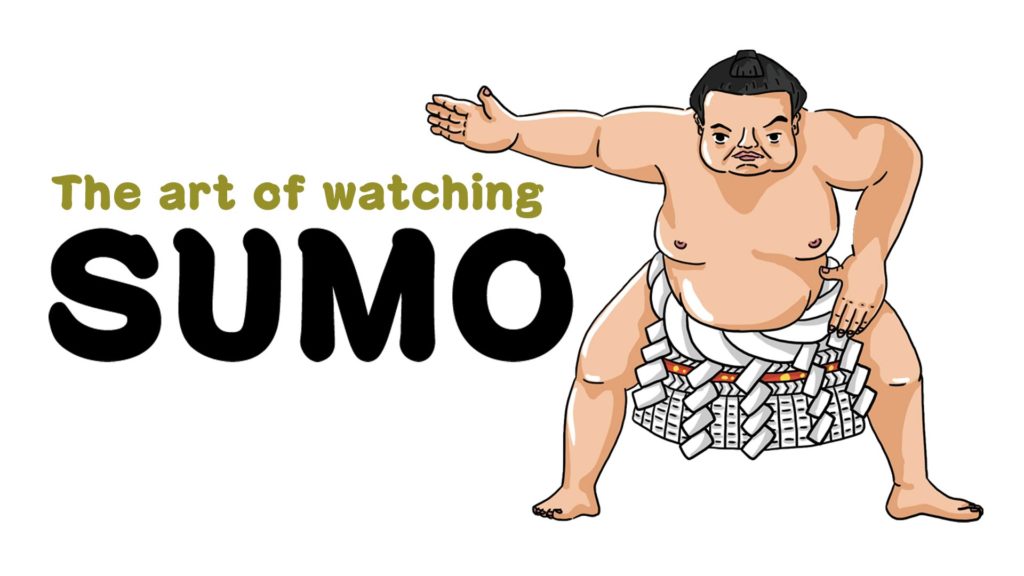 The July tournament in Nagoya from Sunday 10 to Sunday 24 July 2022
The July tournament in Nagoya from Sunday 10 to Sunday 18 July 2022
The previous tournament was a bitter blow for some. Indeed, several wrestlers who had obtained very good results in March fell by the wayside in May. Let's look back at these disappointments.
The first victims were among the ôzeki. Shфdai et Mitakeumi were unable to repeat their good performances. Even worse, by accumulating a majority of defeats, they'll be in the precarious situation known as kadoban, i.e. they'll have to win the majority of their matches in July to maintain their prestigious ranking. Only ôzeki Takakeisho was able to salvage his position at the last minute on the final day of the championship.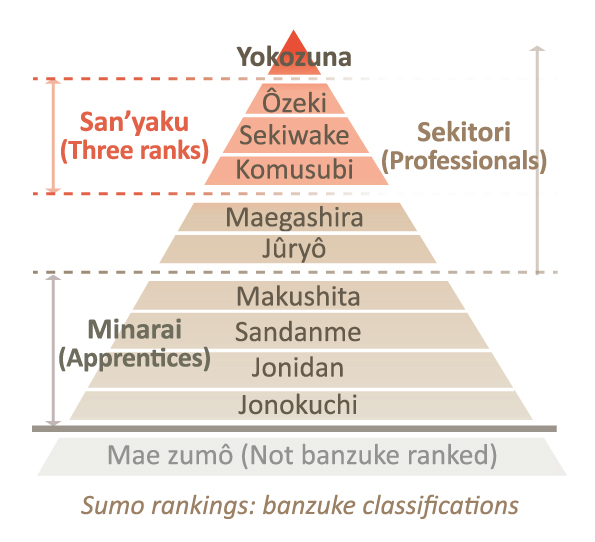 Yokozuna
At the top of the pyramid is the title of yokozuna — once earned, it lasts for life. To achieve this supreme rank you already need to be an ozeki, then win two consecutive tournaments. Unlike other titles a yokozuna cannot lose his title even if he is defeated. However, if his defeats continue he will have to resign to preserve his dignity.
Ozeki
The rank of ozeki comes just below that of yokozuna. Appointed at a full extraordinary meeting, he needs to have accumulated 33 victories during the previous three tournaments to be worthy of the title. If his defeats outnumber his wins he does not lose his rank immediately but becomes kadoban. To earn back his titlethe ozeki must score eight wins at the following tournament.
There was disappointment, too, for Takayasu who, after nearly winning the title three months ago, fought unconvincingly and was largely outclassed by his opponents.
Luckily, there's also some good news. We were awaiting his big comeback, and it finally happened. After narrowly missing out on the title in January and being absent in March, yokozuna Terunofuji reentered the dohyô and reclaimed the Emperor's Cup for the seventh time in his career.
Among the challengers, three men stood out. The athletic Wakatakakage who was champion in March, the young and talented Kotonowaka, and the Mongolian Kiribayamaall gave more than creditable performances. Spectators will have high expectations for these three in July.
As you can see, the Nagoya tournament is already promising to be very exciting!
Yohann Valdenaire
Illustration: POSTICS
To ensure you miss none of the action, visit the NHK WORLD-JAPAN website from 8 May, which will broadcast edited highlights.