CROSS OVER Japanese Art Collective Vol. 27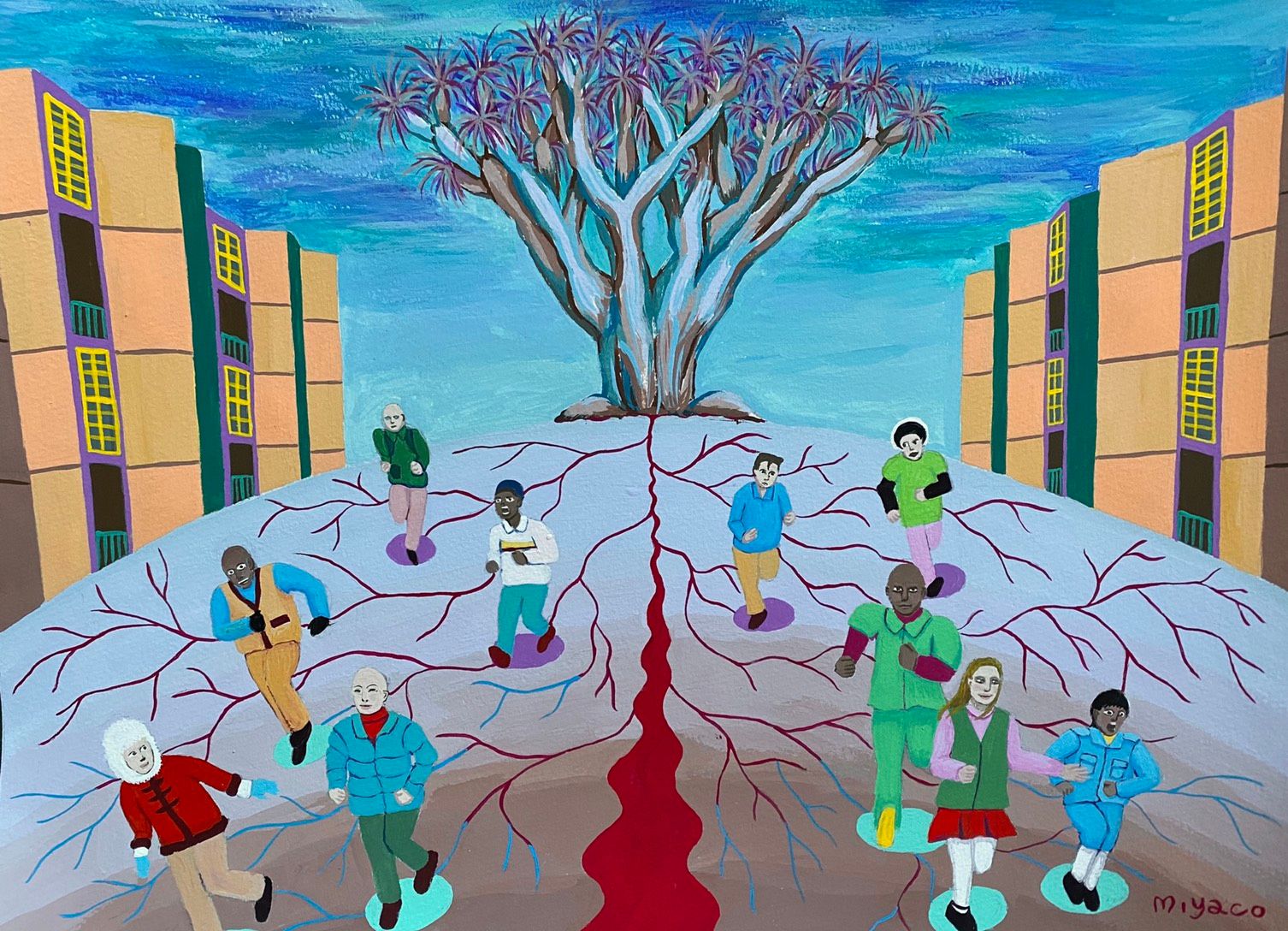 We are excited to finally announce the return of exhibitions at Sway Gallery London! CROSS OVER is a postponed exhibition that was originally scheduled for November 2020.
𝐂𝐚𝐫𝐢𝐧𝐠 𝐚𝐛𝐨𝐮𝐭 𝐡𝐞𝐚𝐥𝐭𝐡 𝐨𝐟 𝐨𝐮𝐫 𝐜𝐮𝐬𝐭𝐨𝐦𝐞𝐫𝐬 𝐚𝐧𝐝 𝐬𝐭𝐚𝐟𝐟, 𝐰𝐞 𝐰𝐢𝐥𝐥 𝐛𝐞 𝐚𝐝𝐡𝐞𝐫𝐢𝐧𝐠 𝐭𝐨 𝐭𝐡𝐞 𝐬𝐨𝐜𝐢𝐚𝐥 𝐝𝐢𝐬𝐭𝐚𝐧𝐜𝐢𝐧𝐠 𝐦𝐞𝐚𝐬𝐮𝐫𝐞 𝐠𝐮𝐢𝐝𝐞𝐥𝐢𝐧𝐞𝐬.
CROSS OVER was established in August 2017 by PEDDY POT (Yashiro Hiroyuki), who at the time was active in creating and exhibiting graphic art at Southeast Asian and East Asian international art exhibitions and art fairs. He established the new art group separate from the exhibitions he had been participating in with the goal of making exhibiting art in foreign countries, which is often seen as difficult, more accessible to all kinds of artists.
As an international art exhibition group mainly active in Asian countries, CROSS OVER gathers different participants including painters, graphic designers, dancers, and photographers for every exhibition, and to date have had over 200 participating artists.
The name CROSS OVER comes from the desire for each individual to become aware of new perspectives and values through interactions with artworks of various styles as well as different guests at the international exhibitions, and to dig deeper into these new findings.
PARTICIPATING ARTISTS:
@yutori_iwata
Abe Honoka
amagaeru
crimson
Fukaya Keita
Hiro
Kagawa Lino
Kaneko Fumika
KOTA
Miyoshi Chie 
Kurafuchi Kisame 
PEDDY POT (organiser)
Muramatsu Fumika 
Nakai Bell
Natsuko Poe 
Ogawa Miyo
Sasaki Miyaco
Shimozono Eri 
Suzuki Ayaka 
Takeda Soichiro 
Tanaka Kaname 
TON
Details
Starts On
21/06/2021 - 11:00
Ends On
26/06/2021 - 18:00
Event Categories