Japanese Kokeshi, Tohoku and beyond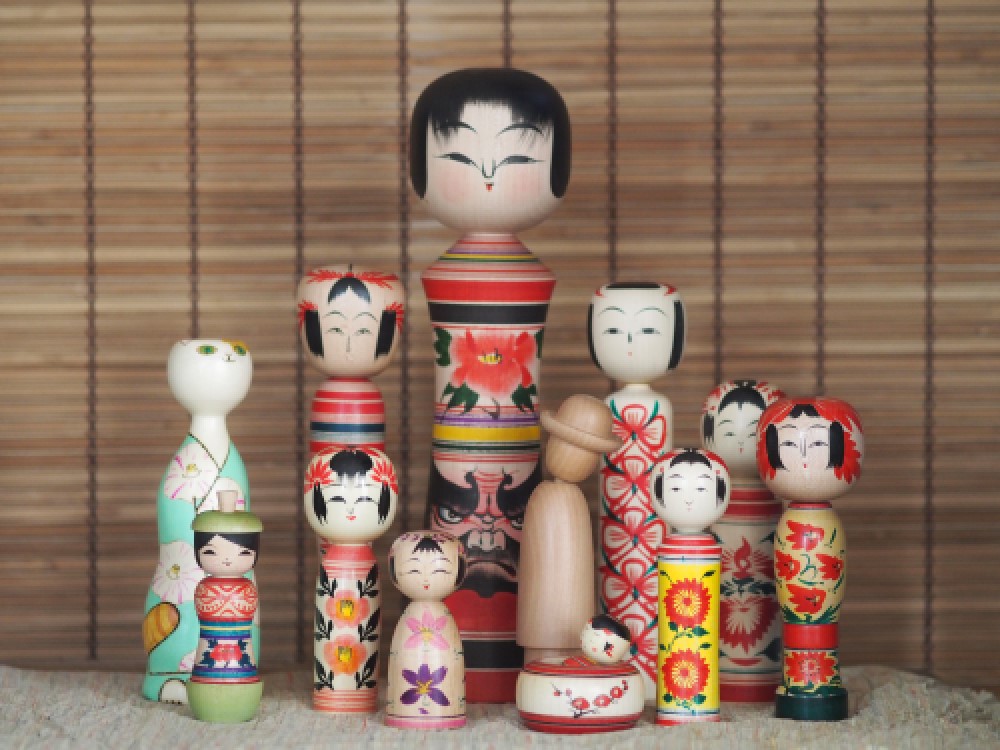 This pop-up will be a release event for curator Manami Okazaki's new book, Japanese Kokeshi Dolls: The Woodcraft and Culture of Japan's Iconic Wooden Dolls by Tuttle, one of the foremost publishers of Japan culture books.
Sway Gallery has an exclusive on these books and will be the first place in the world to have copies!
Kokeshi are Japanese dolls, hand carved from Japanese woods such as dogwood, maple and zelkova. These days there are many contemporary kokeshi styles but the dolls are traditionally made in hot-spring towns in the Tohoku region in the north of Japan's main island of Honshu.
Originally a children's toy made from scraps by woodworkers, characterized by their cylindrical shape and lack of arms and legs, they are now admired as decorative pieces for the home, loved for their minimalist and elegant designs. Although kokeshi dolls display extraordinary craftsmanship, they also have the appeal of handmade imperfections and no two dolls are the same. Each kokeshi also embodies the qualities of wood; something that is often referred to as "warmth." Wood, unlike plastic or artificial materials which degrade over time, picks up a subdued patina, and the delicately painted features fade gracefully with time.
Simple in form, kokeshi are also said to have a healing, comforting presence that resonates with the soul. Crafted individually by artisans in bucolic surroundings, no two dolls are the same, and their imperfections are one of the appealing aspects of this folk craft.
This exhibition will feature both traditional kokeshi made by master artisans in the Tohoku district as well as modern kokeshi makers who craft contemporary and artistic dolls in regions such as Gunma prefecture. This is a rare chance to see hundreds of charming and quirky dolls, and appreciate their diversity.
Also on display are rare woodblock prints from famed postwar artists who celebrated folk crafts and toys in their works.
Caring about health of our customers and staff, we will be adhering to the social distancing measure guidelines.
INTERESTING LINKS OF THE BOOK AUTHOR:
WEBSITE
INSTAGRAM
INSTAGRAM (Tonbi Books)
EVENT OPENING HOURS:
MON-FRI 11:00-19:00
SAT 12:00-18:00
SUN closed
Details
Starts On
28/09/2021
Ends On
15/10/2021
Event Categories