Kimono x Komono きもの x こもの by MIYABI & PETIT KIMONO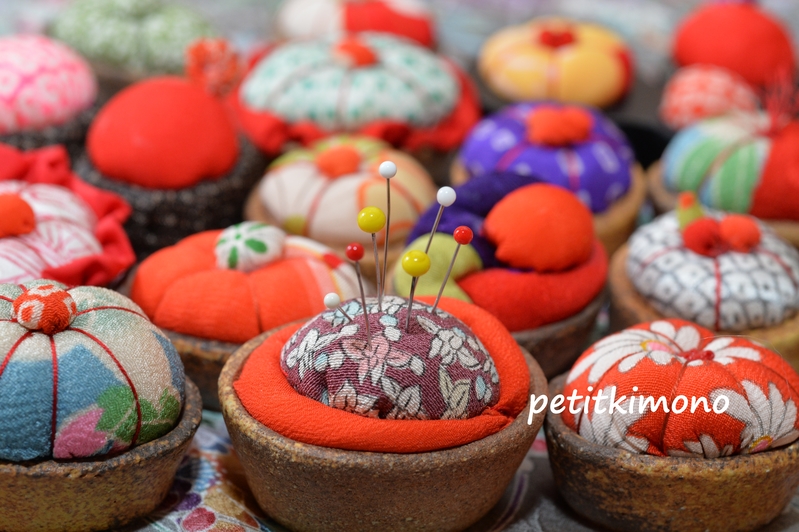 Kimono x Komono 
きもの x こもの
by MIYABI & PETIT KIMONO
7-13 June 2018
OPENING RECEPTION: Thursday 7th June 6pm – 8pm
The history of kimono, the national costume of Japan, dates back to ancient times, and techniques such as spinning a cocoon, dyeing and weaving have been passed on from time immemorial. Unfortunately nowadays kimonos are used only during special events.
MIYABI and PETIT KIMONO transformed, stitch by stitch, the kimonos that belonged to their ancestors generation after generation into small cute objects and mini-kimono, inspired by Japanese seasons, Japanese food and Japanese traditions.
They have successfully exhibited in Japan and in Paris, and this is their first solo exhibition in the UK.
ABOUT MIYABI (Masako Ishihara・mother)
She has been teaching for 35 years, as a 'kimono coordinator', kimono-making techniques, kimono tailoring and classes on how to put a kimono on.
MIYABI decided to use the kimono and Japanese fabrics that she had in a drawer, in order to introduce a piece of Japanese tradition to the world.
ABOUT PETIT KIMONO (Tazuko Ishihara・daughter)
Since she was little, she has always been surrounded by kimono and silk fabrics. She can combine different colours to make miniature 'kawaii' (cute) Japanese objects.
FREE ENTRY
OPENING RECEPTION: Thursday 7th June 6pm – 8pm
Opening hours: Monday – Friday 11am – 7pm
Saturday 12pm – 6pm
Sunday closed
Details
Starts On
07/06/2018 - 18:00
Ends On
13/06/2018 - 19:00
Event Categories