Essence of Kyoto – Sake × Umami 京の酒 × 京もの伝道師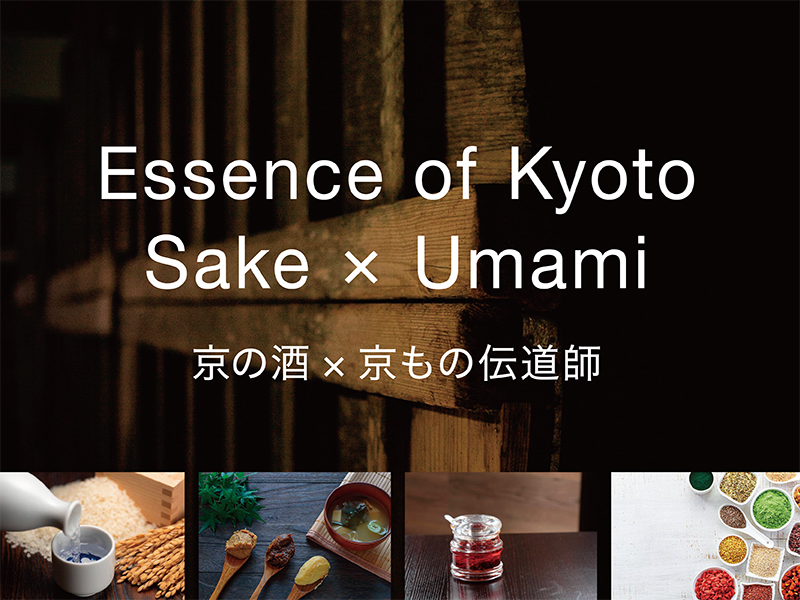 【3rd – 11th February 2023】
Pre-open: 3rd February 17:00 – 19:00
Tasting Event: 4th February 12:00 – 18:00
*No booking, welcome to walk-ins.
Kyoto, the ancient capital of Japan
Kyoto is blessed with high-quality groundwater from the mountains surrounded in the area that flourish the food and drink culture and lead to traditional Japanese cuisine.
The techniques and the taste of Kyoto cuisine such as Kyo-Kaiseki developed over the course of its history still attract many people.
We invite you to enjoy our UMAMI selections ; sake brewed with Kyoto's unique yeast, various condiments, confectionary and many more, all made in Kyoto with a modern twist.
OPENING HOURS:
MON-FRI 11:00-19:00
SAT 12:00-18:00
SUN closed
Details
Starts On
03/02/2023 - 17:00
Ends On
11/02/2023 - 18:00
Event Categories