Japan House London, new open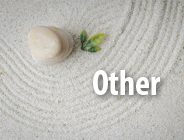 Japan House is the new cultural home of Japan in London, opening on 22 June 2018.
Presenting the very best of Japanese art, design, gastronomy, innovation, and technology, it deepens our appreciation of all that Japan has to offer. Part of a global initiative led by the Japanese Ministry of Foreign Affairs, there are two other Japan Houses in Los Angeles and São Paulo.
Located on London's Kensington High Street, the experience is an authentic encounter with Japan, engaging and surprising even the most knowledgeable guests.
Details
Starts On
01/12/2023 - 00:00
Event Categories