Japan in Landscape by Matthew Phinn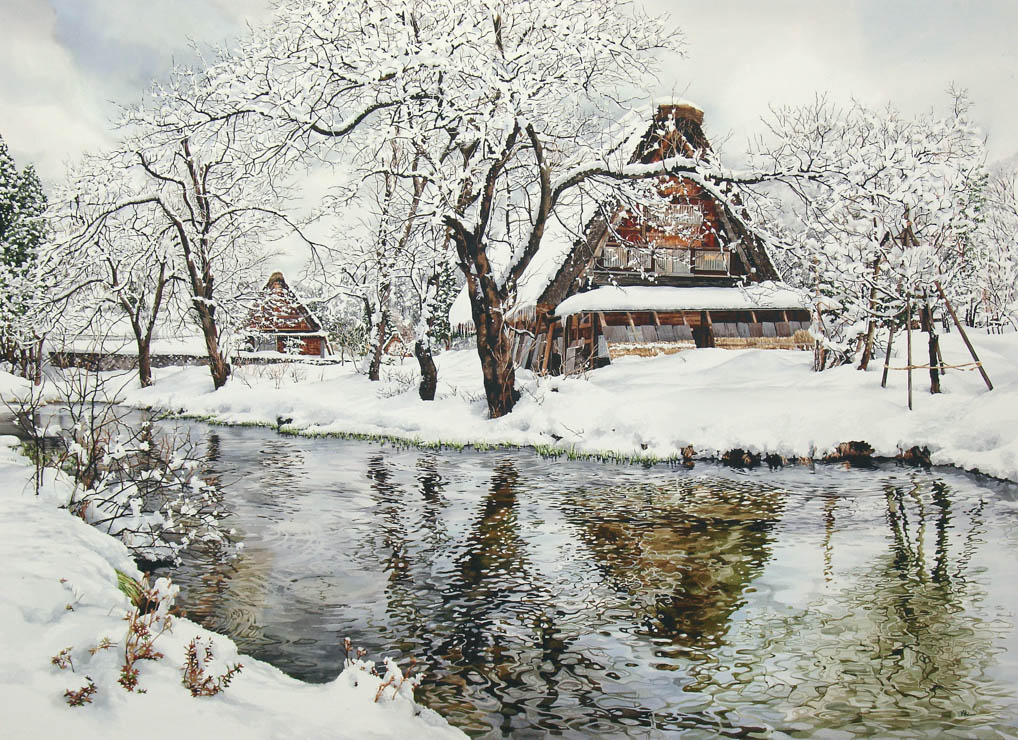 JAPAN IN LANDSCAPE by Matthew Phinn
DATES: 11th – 29th January 2019
PRIVATE VIEW: Thursday, 10th January, 18:00-20:00;
Traveler's Company workshop event in collaboration with the London-based watercolour artist Matthew Phinn.
DATE: Saturday, 19th January, 12:00-18:00
This exhibition is a collection of watercolour paintings celebrating the diversity and beauty of Japanese landscape. Matthew integrates Japanese brushwork and aesthetics with a traditional English water colour technique.
Matthew was born in Yorkshire and studied Fine Art at the University of Leeds and the University of California. He went on to spend six years as an artist in residence in Japan and Bermuda. Matthew has exhibited with The Royal Society of Marine Artists, The Royal Institute of Oil Painters, The Sunday Times Watercolour Competition and The Royal Institute of Painters in Water Colours, where he has won the Matt Bruce Memorial Prize in 2015 and the Anthony J Lester Art Critic Award. In 2012 he won the prestigious Bath Prize and since 2011 Matthew has been a permanent member of Japanese Watercolour Society, with which he exhibits annually.
Matthew lives in London with his wife and two children, but he visits Japan every year and always stays in Hiroshima. Since he left nine years ago, his old painting class has continued in his absence and still exhibits every year. He tries to make sure he is there for the exhibition and continue to do painting courses while he is visiting. Back here in London, he has been teaching in the local Japanese community in Acton and Ealing.
Although he doesn't intentionally set out to create a mutual understanding between Japan and the UK in his paintings, we can easily recognise that this is an integral part of his work. In terms of subject matter, he is constantly exploring Japanese and English themes and inevitably his time working as an artist in Japan has greatly affected his paintings. In terms of materials, he has for a long time used Japanese "Nihonga" brushes with his English paints and paper. He also experiments with painting on Japanese washi paper, some of which will be on display. With regards to technique, he has been greatly influenced by the approach to craft that can be seen across all Japanese art forms, from the wonderful pottery, calligraphy and hanga prints to the gardens and architecture. He has been lucky to have studied sumie ink painting in Saitama prefecture for two years, encouraging him to incorporate the idea of "yohaku", or blank space into his paintings and the dimensions of his work often confirm to Japanese paintings and prints.
SAT 19th January 12:00 – 18:00
*ALL THE ARTWORKS WILL BE FOR SALE*
Details
Starts On
11/01/2019 - 11:00
Ends On
29/01/2019 - 19:00
Event Categories