Kokeshi from Tohoku with Love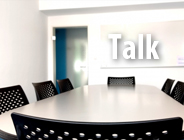 Kokeshi are traditional wooden dolls that and are characterized by their lack of arms or legs. They are produced in the Tohoku region of Japan and were originally toys for children.  However today they are more often used as decorations in the home.  Outside of Japan, kokeshi dolls are considered to be an icon of Japan, and reflect Japanese aesthetic sensibilities with their simple, elegant and minimalist designs.
Although kokeshi dolls display extraordinary craftsmanship, they also have the appeal of handmade imperfections and no two dolls are the same.  Each kokeshi also embodies the qualities of wood; something that is often referred to as "warmth." Many collectors prefer the style of vintage, rather than new, kokeshi.  Wood, unlike plastic or artificial materials which degrade over time, picks up a subdued patina, and the delicately painted features fade gracefully with time.
Kokeshi from Tohoku with Love author Manami Okazaki will host a one-day exhibition of kokeshi sourced from artisans in the Tohoku region and will give a talk about these quirky collectibles. This is a rare chance to see new kokeshi, ranging from hyper-cute styles to classic, traditional styles.
Details
Starts On
17/07/2018 - 18:00
Event Categories