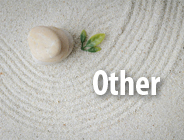 MCM Comic Con is back and bigger than ever this 2018!
Returning to the UK for more fun-filled celebrations of geeky goodness, MCM Comic Con is leading the way in today's pop culture explosion with the very best from movies, TV, sci-fi, comics, cosplay, anime and gaming for fans.
Meet special guests from the world of TV and film, voice actors and more, while exploring the Comic Village packed with artists, writers and graphic novels; watch on-stage panels, play the latest games and check out the colourful costumes of the Cosplay Masquerade.
As the UK's biggest and most exciting pop culture destination, MCM Comic Con dedicates everything to fans and this certainly one event you won't want to miss!
Details
Starts On
25/05/2018 - 00:00
Ends On
27/05/2018 - 00:00
Event Categories