The Little Mochi Man, a play for 4 – 7 year olds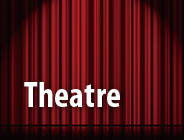 The Little Mochi Man is our new show for 4 -7 year olds featuring the tale of the runaway Mochi Man who escapes from the larder in search of adventure across Japan.
On national tour January 28th – May 30th 2018.
Venues include; Watermans, Half Moon, artsdepot, the egg, Nuffield, Greenwich Theatre, The Cockpit, Cambridge Junction, The Courtyard,Hereford, Polka Theatre, Stratford Circus, The Civic Barnsley, Little Angel and Salisbury Playhouse.