NHK WORLD-JAPAN to explore Mega-Tsunami
Sponsored
NHK WORLD-JAPAN program
3/11 – The Tsunami
10 years after: First-hand footage, insights, eyewitness reports
NHK WORLD-JAPAN, the 24-hour international English-language TV channel from Japan's public broadcaster NHK, will show an exclusive 2-part series on the devastating tsunami which shocked the world.
On March 11, 2011 at 2:46 pm, an M9 earthquake off the Pacific coast of Japan triggered a huge tsunami, flooding 650 km of coastline, destroying many cities and towns and claiming the lives of over 18,000 victims. With footage filmed at the centre of the disaster, the documentary "3/11 – The Tsunami" will give a first-hand look into people's experiences on that day and the hardships they were faced in the aftermath.
The footage filmed in 2011 and 2012 by NHK and eyewitnesses in the disaster-hit areas have been collected and edited together in chronological order to convey the impact of this unprecedented disaster, which crushed buildings and cars and led to nuclear meltdowns at the Fukushima Daiichi power plant.
—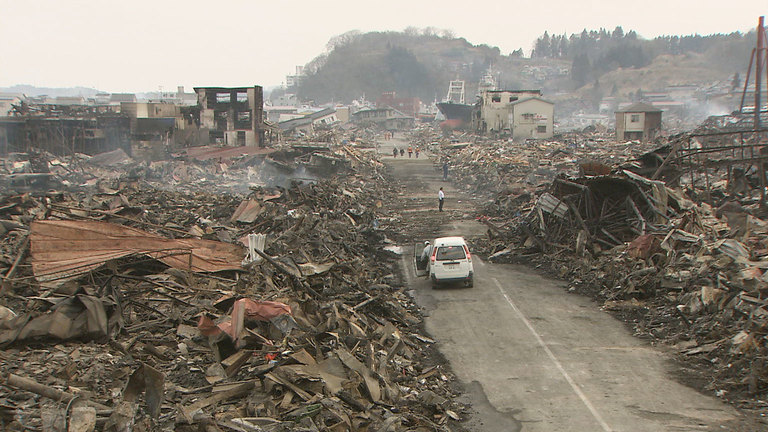 Using footage shot at the center of the March 2011 Great East Japan Earthquake and tsunami, we bring you a story of horror and heroism during one of history's worst catastrophes. Vast areas along Japan's Pacific coast were devastated. Entire communities were washed away and residents were forced to evacuate. An accident at the Fukushima Daiichi Nuclear Power Plant created a radioactive no-man's-land. But in the days that followed, amid the chaos and confusion, countless people sprang into action to assist victims and search for survivors.
—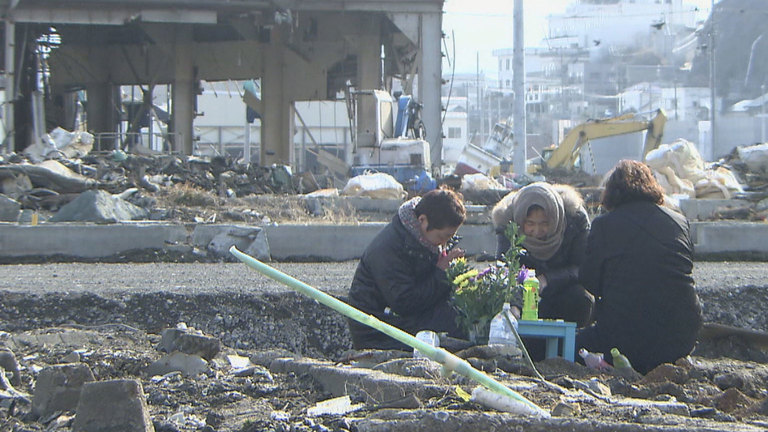 After the mega-tsunami hit Japan in 2011, survivors who'd lost everything struggled to recover. Many people lost not only their homes, but loved ones and livelihoods as well. Beloved traditions were in danger of disappearing. Rumors of radioactive crops devastated farms and fisheries. And many residents feared that those who'd been forced to evacuate would never return. Follow their year-long effort to rebuild their communities with exclusive footage filmed at the center of the disaster.
—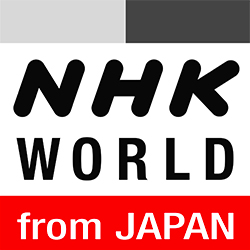 About NHK WORLD-JAPAN
https://www3.nhk.or.jp/nhkworld/en/about/


In the UK, NHK WORLD-JAPAN is accessible via Sky Guide (channel 507), Freesat (channel 209), Virgin media (channel 625) and tvplayer

You can also access the channel through Apple TV, and Amazon Fire TV. Offering programming focused on Asia, NHK WORLD-JAPAN is your window to Japan, Asia and the rest of the world.

An online and live streaming service as well as a VOD (video on demand) service offered on the website and from a mobile application give you access to NHK WORLD-JAPAN wherever you are and at any moment.

NHK WORLD-JAPAN VOD:
www.nhk.or.jp/nhkworld/en/ondemand/video/
—