A Cat's-Eye View of Japan on NHK WORLD-JAPAN
Sponsored
NHK WORLD-JAPAN program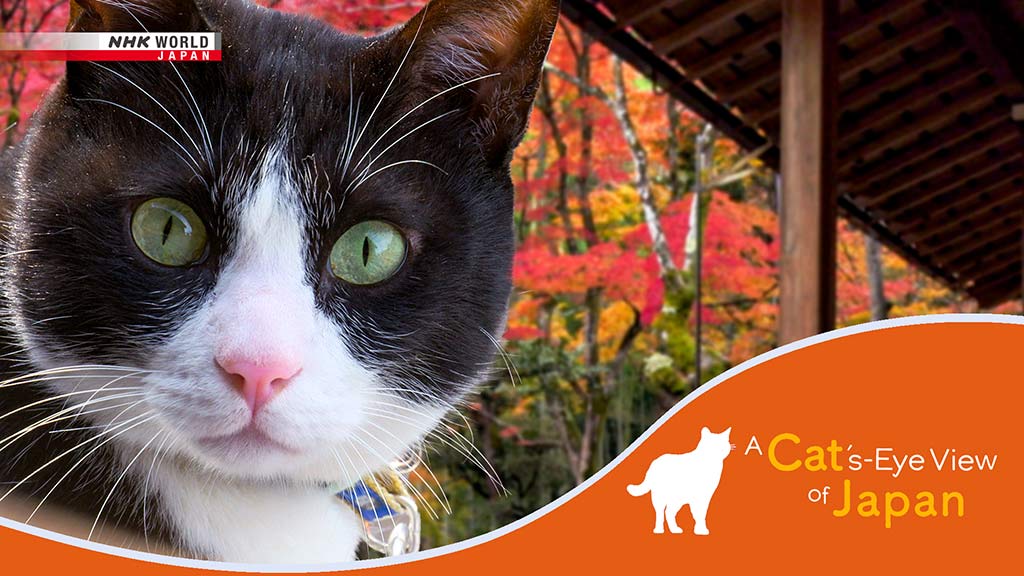 A Cat's-Eye View of Japan
Globe-trotting wildlife photographer and filmmaker, Iwago Mitsuaki, offers the best of a vast collection of cat footage he took in Japan. On this unique trip around the country, discover the lesser-known charms and customs of regions through the eyes of cats!

See you Sunday on NHK WORLD-JAPAN!
https://www3.nhk.or.jp/nhkworld/en/ondemand/program/video/catseye/
Video on demand (VOD)
Okinawa/Kudaka: A Spiritual Paradise
A sacred island with an emerald sea and tropical trees is pure kitty heaven. Scale a wall with rare white kitties, and relax to the sounds of traditional Okinawan music with a black kitty.

Available until April 24, 2024
Mt. Fuji: Countryside Cats
At the foot of the sacred Mt. Fuji, have breakfast with dairy farm kitties, fish with hungry kitties at a port, and dance at a unique summer festival held by a temple dedicated to cats.

Available until April 17, 2024
Tokyo is home to many lucky cats called Maneki-neko! Get your kitty fix at a public bath, a lantern shop and a classical theater. Then, meet them after hours in Shinjuku's Golden Gai bar district!
Mt. Iwaki in Aomori Prefecture overlooks an apple orchard where 5 kitties are born in spring. By summer, they've grown big and strong! Pay them a visit and attend the area's special summer festival!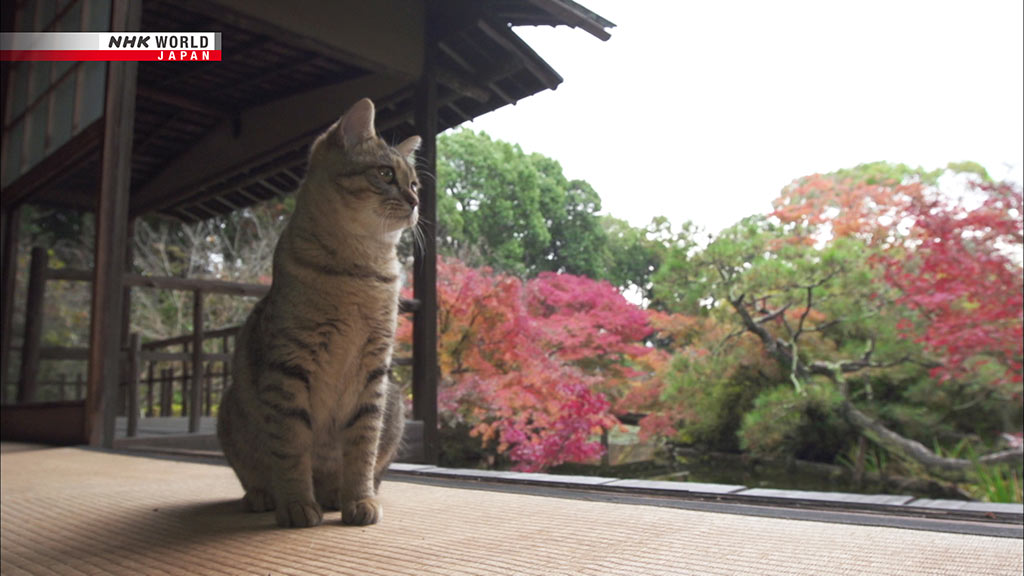 Available until February 11, 2024
Kyoto Prefecture offers amazing seasonal views. Visit different temples to enjoy autumn colors on a morning walk with a black cat and his beloved priest, see a rare calico cat, and watch an avid tree climber!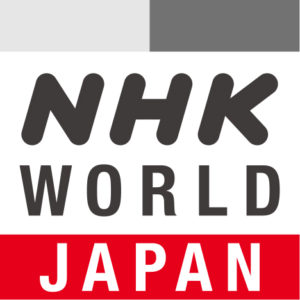 About NHK WORLD-JAPAN
https://www3.nhk.or.jp/nhkworld/en/about/


In the UK, NHK WORLD-JAPAN is accessible via Sky Guide (channel 507), Freesat (channel 209), Virgin media (channel 625) and tvplayer

You can also access the channel through Apple TV, and Amazon Fire TV. Offering programming focused on Asia, NHK WORLD-JAPAN is your window to Japan, Asia and the rest of the world.

An online and live streaming service as well as a VOD (video on demand) service offered on the website and from a mobile application give you access to NHK WORLD-JAPAN wherever you are and at any moment.

NHK WORLD-JAPAN VOD:
www.nhk.or.jp/nhkworld/en/ondemand/video/
—