Hana Machi – by SAKI&Bitches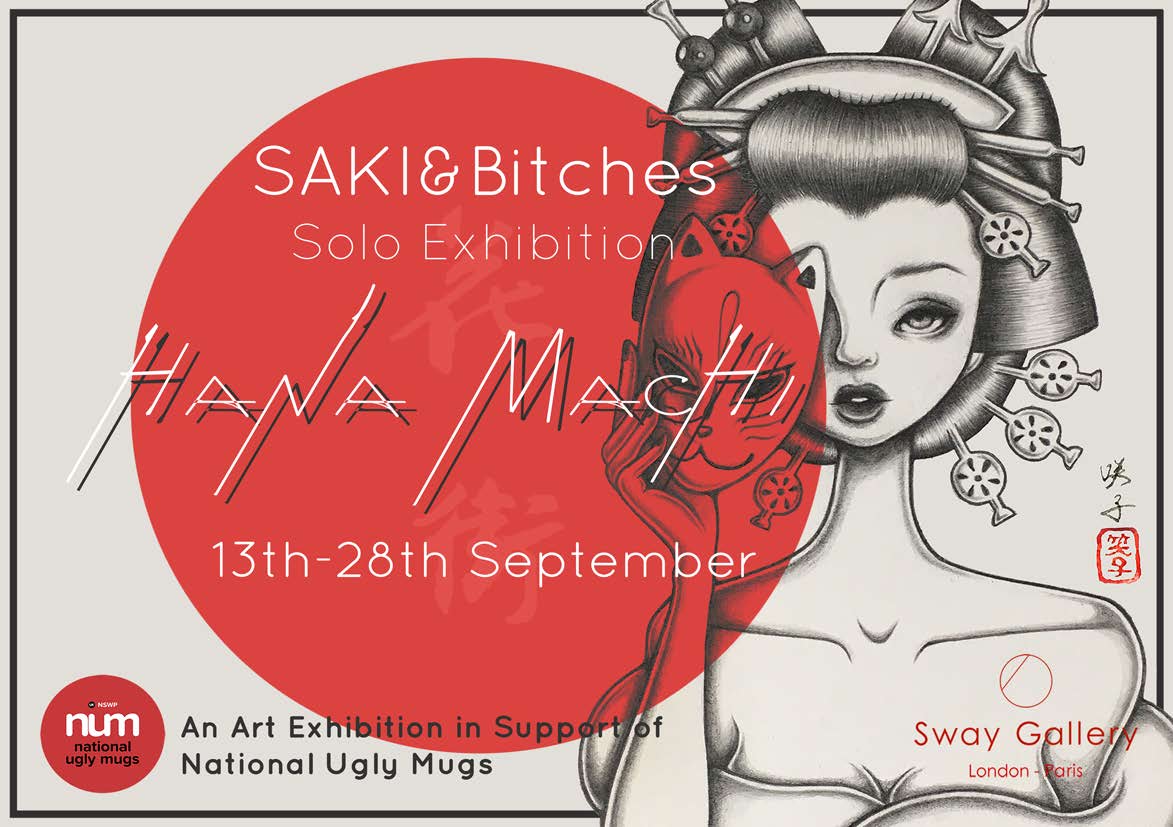 Hana Machi – by SAKI&Bitches
DATES: 13-28 Sep 2018
PRIVATE VIEW: 13 Sep 18-20
In a celebration of heritage and the power of a woman's sexuality, 'Hana Machi' is an intimate exhibition by Japanese-born, London-based painter, SAKI&Bitches.
SAKI&Bitches is Japanese Street artist/painter/illustrator currently based in London.
She has a background in the fashion industry, having worked as a make-up artist for seven years in Tokyo, New York and London before switching from faces to the canvas.
As a self-taught artist, SAKI's work/style grow from doodles on the back of scrap pieces of paper to full-scale portraits.
She's playing around with multiple mediums over the years; paint, pencils, stencils, woodcraft and some sculpting.
Her work is unintentionally controversial and erotically sweet, it's plain twisted.
Her glamorous paintings keep flirting around London!
Website: www.sakiandb.com
instagram: @sakiandbitches
***
An art exhibition in support of National Ugly Mugs (NUM).
Part of the art sales will be donated to NUM.
Their mission: ending violence against sex workers
FREE ENTRANCE
OPENING HOURS:
MON-FRI 11:00-19:00
SAT (15th SEP only) 12:00-18:00
Details
Starts On
13/09/2018 - 11:00
Ends On
28/08/2018 - 19:00
Event Categories