SWAY GALLERY LONDON FESTIVE MARKET 2023
【16th November – 23rd December 2022】
Our festive market is back! Explore a diverse array of unique gifts, including Japanese artisanal jewellery featuring the ever-popular brand Ginnezu. Our favourite brands such as Petit Bleu Tokyo and viva*viva jewel studio Kyoto are making a comeback to Sway Xmas for the first time in three years! Many other jewellery artists taking part in our Xmas market will be debuting their works in the UK this festive season. Ensure you seize the chance to acquire charming Kokeshi by Cookies and a stunning collection of vases crafted by SGW Lab. Looking forward to welcoming you at our Old Street store.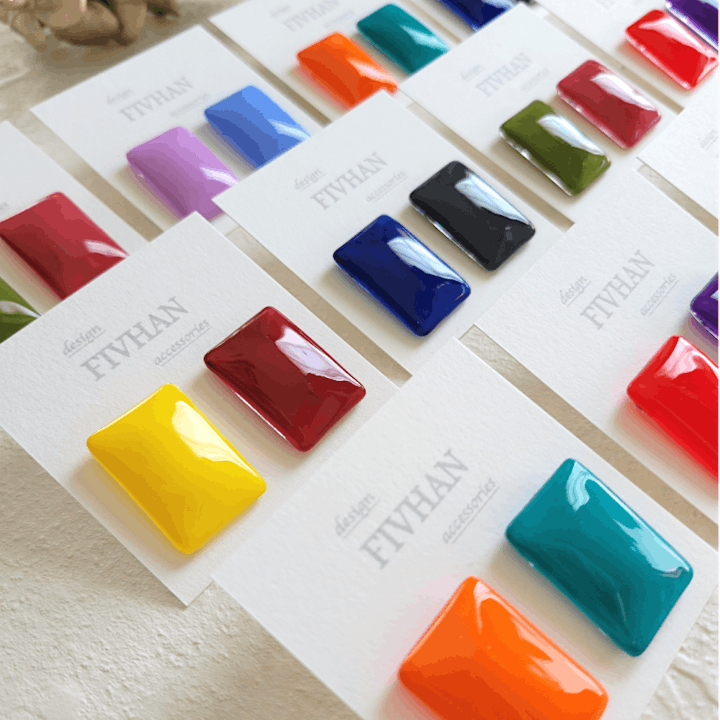 ■FIVHAN – Jewellery
"Wear Your Unique Personality."
All pieces are carefully crafted and hand-painted in Chiba, Japan. Enjoy playful colours and designs that can jazz up any simple outfit, suitable for any occasion."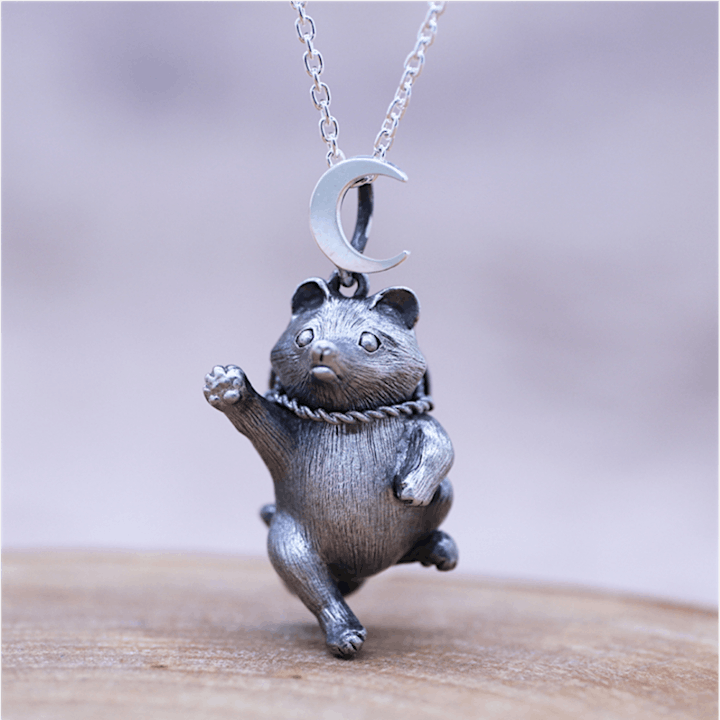 ■GINNEZU – Jewellery
The artist Tomoaki Yamazaki, born 1970 in Hachioji, Tokyo, is a skilled silversmith with 20+ years of experience. He founded 'GINNEZU' in 2011 after earning a national qualification '1st Class Technician in Precious Metal Accessories'. GINNEZU, meaning "silver grey," reflects the charm of silver. Yamazaki's creations focus on nature, with delicate engravings depicting plants, animals, and Japanese seasons. The brand operates an online shop and participates in trade fairs, showcasing Yamazaki's craftsmanship.
■O/OVAL – Jewellery
"Bringing beautiful colours and shapes into everyday life"
We create fashion jewellery using Japan-made acrylic resin and acetate resin, featuring unique patterns and colours.
Our design ethos priorities the harmonious combination of shapes and colour.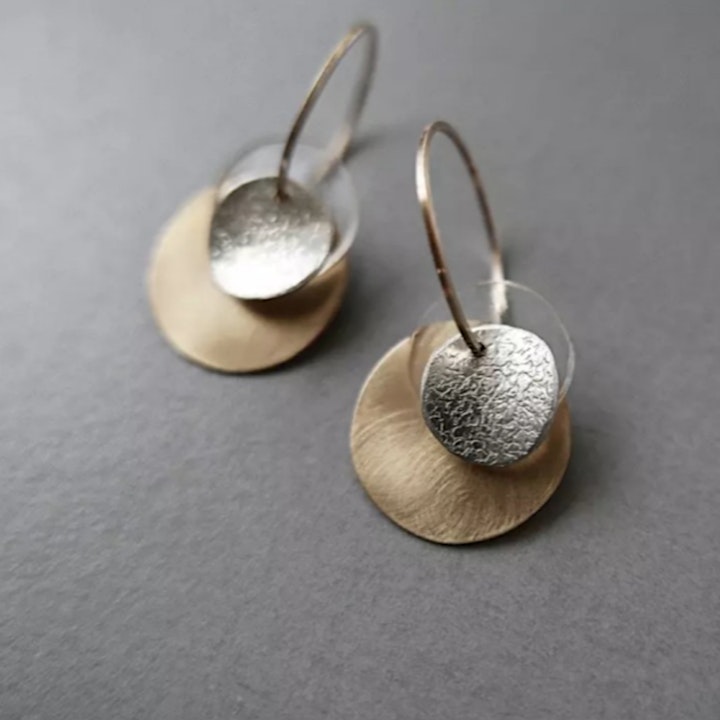 ■Petit Bleu Tokyo – Jewellery
As the ribbon gracefully unravels, complemented by baroque pearls and gemstones in distinctive shapes and colours, accessories crafted from captivating images and memories are versatile additions that can elevate not only special occasions but also infuse a refreshing touch into your everyday outfits.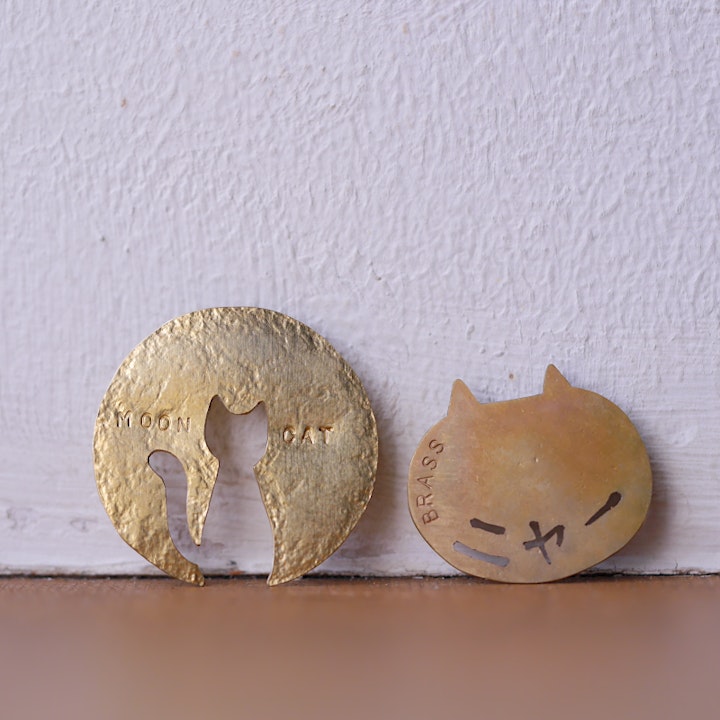 ■viva*viva jewel studio Kyoto – Jewellery
Jewellery artist based in Kyoto. Having worked with precious metals for more than 30 years, my recent fascination lies in the tasteful colour of brass. Consequently, I now predominantly create more affordable accessories. Currently, my works are available online and at select stores in Japan. The concept behind my creations is "weird, cute, dusty, and warm accessories". Each piece is given a name, so I invite you to enjoy naming them too. Each piece is individually cut out and set on fire, ensuring that even if the design is the same, the shape, size and colour will be slightly different. No two pieces are the same. I hope you discover your favourite among them.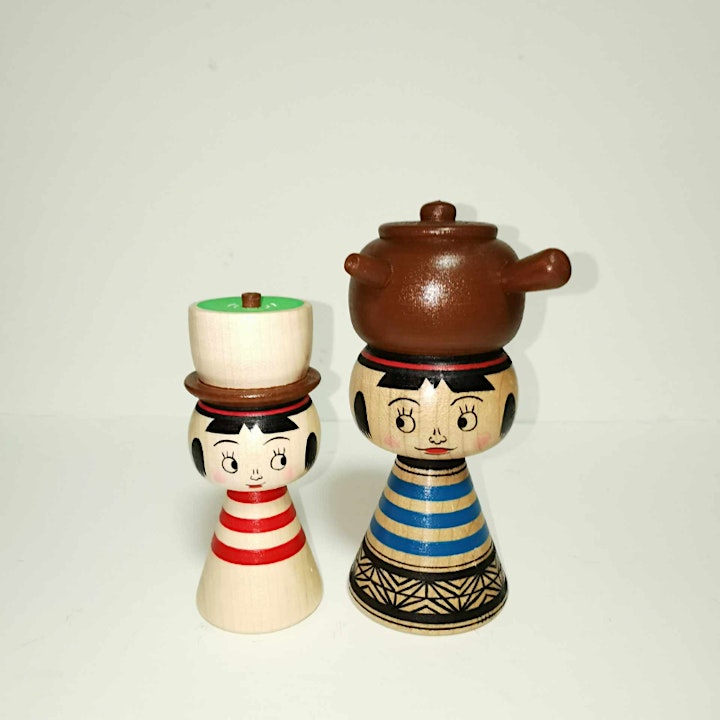 ■COOKIES – Kokeshi Doll
Cookies is a creative kokeshi studio in Hirosaki, Aomori Prefecture, run by Hokkaido-born Mitsuharu Fujita.
Fujita began making kokeshi and kokeshi-themed goods in 2013 and started to garner popularity for his work by traveling to craft events and pop-ups in places like Taipei and New York. He is one of many makers who is now active on Instagram where he shows and sells his adorable creations.
Fujita says, 'The concept is to create pieces that are interesting, cute, and have a strong impact. When you hold them in your hand, you'll want to smile'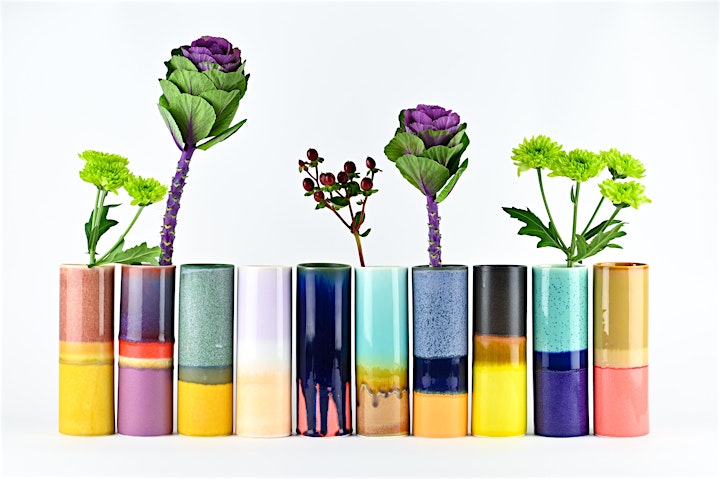 ■SGW Lab – Ceramic
SGW Lab is a ceramic studio which was founded by an artist Yuta Segawa in 2018.
The mission of SGW Lab is to think about the significance of craftsmanship in the context of William Morris, to believe in the worth of human labour and to explore and practice the beautiful possibilities created by handicrafts.
OPENING HOURS 16th NOV – 23rd DEC:
MON-FRI: 11:00 -19:00
SAT-SUN: 12:00-18:00
**Free entry**
Details
Starts On
16/11/2023 - 11:00
Ends On
23/12/2023 - 18:00
Event Categories