Tokonatsu 2018 – The UK's Japanese Culture Camping Festival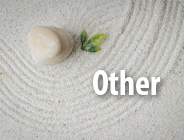 Tokonatsu is a unique camping festival within the UK anime scene, being held between Friday the 3rd of August and Monday the 6th of August 2018 in the beautiful setting of Bedfordshire, just 40 miles from London! During your experience at Tokonatsu you will be pitching your tents along side fellow fans, enjoying our take on the Japanese Matsuri, outdoor events, cosplay, arcade games, traditional games, and more.
The festival is open to all ages, though under 16's will require parental consent before they can attend and those under 14 will need to contact our registrations officer. Parental consent forms will be sent out after you register.
We are the only anime festival in the UK that can boast a campfire each night and parties under the stars. Packed with a host of unique events and characters, Tokonatsu 2018 would love to welcome you to the family. We hope to see you there!
Details
Starts On
03/08/2018 - 00:00
Ends On
06/08/2018 - 00:00
Event Categories