TUKURU – Japanese design and made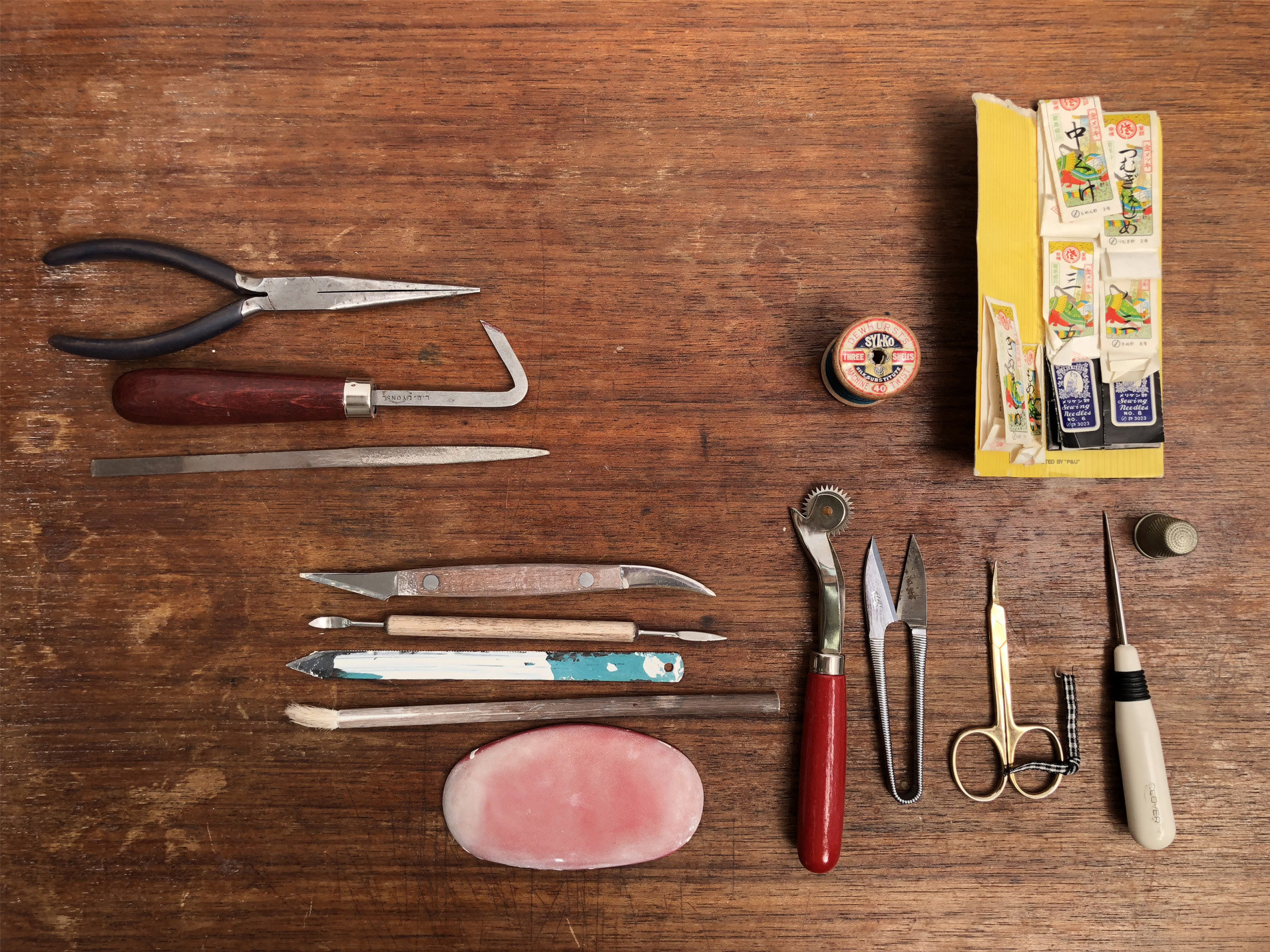 TUKURU – Japanese design and made
3 leading UK based Japanese makers come together to present TUKURU at the Sway Gallery exclusively for Clerkenwell Design Week 2018.
Ceramics Ikuko Iwamoto MA RCA, metalsmith Kei Tominaga MA & mix media artist Naori Priestly MA RCA will be presenting collections and their interpretation of TUKURU – the Japanese word for Create.
Ikuko Iwamoto MA RCA (Ceramics)
'TUKURU means to create, however, it could have broader translations including to cook, to brew, to grow, etc. (All depends on the Chinese letters you apply with it). My background is a farmer who creates crops. My new collection will incorporate old everyday farming tools into my sculptures'.
Kei Tominaga MA (Metalsmith)
When the hands are working, shapes always appear so that "Creating" means "Moving hands" for me.Growing up I was immersed in the environment where always some materials and creating around in my childhood since my mother's dressmaking work. I was watching how the materials turn into the things/ product and playing with the pieces of material like paper, cloth, string which I can find easily. I still use everyday material as motifs as it's concept or texture, reflecting those ideas on the metal and creating works by my hands
Naori Priestly MA RCA (Mixed Media Artist)
My approach for this group show focuses on a rather cynical way. Tukuru is also meaning of 'pretend something'. In English, many words feature a silent/magic 'e'. Likewise, in Japanese some typographic symbols pretend to be words and work like word in the sentence. She has been curious about this creature like symbols.
Two these makers will be demonstrating their making skills throughout CDW (please see essential information for event times). This will be one of the very few showcases to display contemporary high-end craft during CDW 2018. All work is available to purchase and welcome bespoke commissions.
Essential Information
TUKURU at Clerkenwell Design Week 2018
Dates: 22-24 May: 11:00am – 19:00pm daily
Location: Sway Gallery, 70-72 Old St, London EC1V 9AN
Events
Press Brunch: Tuesday 22 May. 11am – 1pm
**An exclusive viewing of TUKURU and chance for you to meet all three makers over Japanese tea and nibbles. RSVP essential via: info@sway-gallery.com
Private view: Tuesday 22 May. Sake based cocktail served between 18:00pm – 20:30pm
Drinks receptions: Wednesday 23 May 18:00pm – 20:30pm
Maker demonstrations – Free entry
22 May 4pm to 5pm // Naori Priestly
Modular Origami demonstration
Naori Priestly will demonstrate using paper folding techniques to make 3D structure with paper.
23 May 3.30 pm to 4.30 pm // Ikuko Iwamoto
The Dotty-decoration by Ikuko Iwamoto
Ikuko Iwamoto will decorate the cup by applying dots with syringe-like tool with porcelain slip.
About Clerkenwell Design Week
This May will see the ninth edition of Clerkenwell Design Week (CDW) take place from May 22-24th 2018. As the annual focus for London's leading design district, the festival programme has been created to reflect the unique nature of this vibrant London hub which is home to a plethora of creative businesses, design consultancies, showrooms and architectural practices. 2018 will again play host to hundreds of design-led fringe events, showroom presentations, workshops, talks and public-facing installations. Activities will run over three days and follow a distinct trail north to south from Spa Fields down to Farringdon.
Press Contact (for images and invitations):
Louisa Pacifico
Future Icons // www.futureicons.co.uk
louisa@futureicons
Details
Starts On
22/05/2018 - 11:00
Ends On
24/05/2018 - 19:00
Event Categories