UKIYO-E AND IMPRESSIONISTS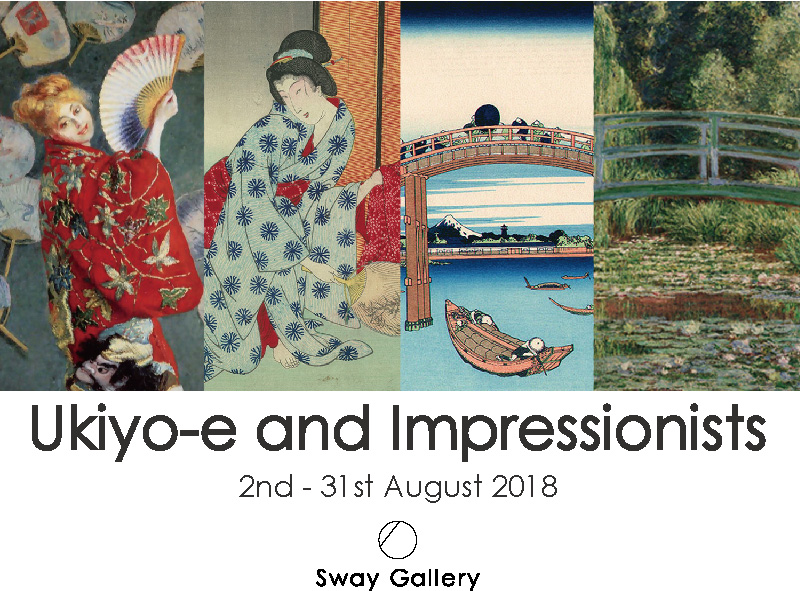 UKIYO-E AND IMPRESSIONISTS
Opening event: 2nd August 2018, from 6pm till 8pm
Dates: 3rd – 31st August 2018
in collaboration with Japanese Gallery
Japanese woodblock print, Ukiyo-e, is one of the most significant influences on Impressionism and further developments of Western art.
When Japan began international trading after 200 years of isolationist foreign policy in the mid 19th Century, ukiyo-e reached Western Europe with a great impact. Its features of flatness, dynamic composition and clear outline shook many artists such as Monet, van Gogh, Pissarro, Lautrec and Degas.
Van Gogh is not an exception, and strongly admired the techniques of Japanese artists, as he says in his letter to Theo from September 1888:
I envy the Japanese the extreme clarity that everything in their work has. It's never dull, and never appears to be done too hastily. Their work is as simple as breathing, and they do a figure with a few confident strokes with the same ease as if it was as simple as buttoning your waistcoat.
This exhibition includes original works of Hokusai, Hiroshige, and Utamaro, whose works were collected by many Western artists. Along with examples of Impressionist paintings, we will closely look into the relationship between them.
Looking forward to seeing you here.
OPENING TIMES
3rd – 31st August 2018
Monday to Friday 11:00 – 19:00
Saturday & Sunday appointments only
FREE ENTRANCE
Details
Starts On
03/08/2018 - 11:00
Ends On
31/08/2018 - 19:00
Event Categories