No.88 [READING] Kajitsu or embracing plants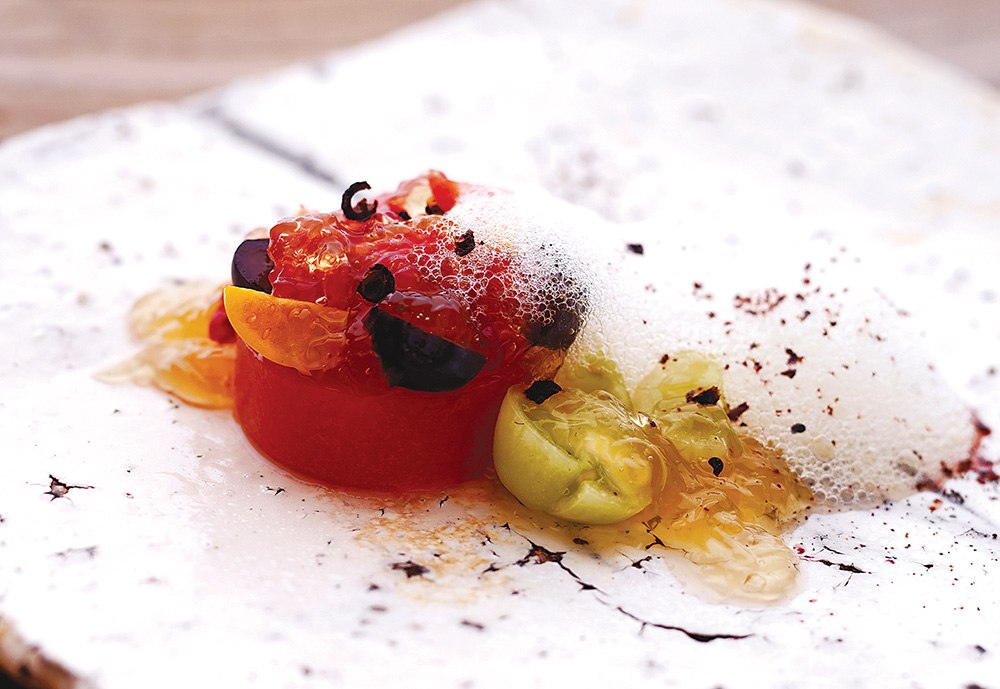 The famous New York restaurant has published a cookbook which goes far beyond a simple compilation of recipes.
Since it opened in 2009, Kajitsu, the two-star New York restaurant has served shojin cuisine, in other words "monks'
cuisine", which does not use animal protein, or certain vegetables that are too highly fragranced, according to this school of thought. It may be plain, but as served in this restaurant it's also very sophisticated, and you can almost forget that it depends on the principle of an "absence" of meat or fish… because the crucial idea is to bring nature into the city. Recently, the restaurant has published a recipe book that, in reality, is far more than just that: it helps us understand the unique qualities of this temple cuisine.
The book explains how to combine both New York's seasons and traditional Japanese cuisine on one plate. To bring together a New York spring with its often striking contrasts, and the lively energy of young people in Central Park, the book suggests a creamy dashi (broth) starter steamed with cherry tree blossom and leaves, or tofu with beans. In summer, the empty skins of seasonal citrus fruits are used as bowls to serve vichyssoise. When the cold weather arrives, it's time for gourmet dishes such as truffle-filled mochi (rice cakes) and sakekasu (fermented rice) soup. Yet another citrus fruit, yuzu, makes an appearance as a container for tofu: it's cooked in the oven to release the golden fragrance of this winter fruit par excellence.
Ultimately, out of everything we eat, vegetables mostly last for just one season, whereas animals live a long time and can be eaten at any time of year. In that sense, it could be said that a plant-based cuisine is one that truly reflects every moment of the year. There's a good reason that this book opens with an extract from Hojoki (An Account of my Hut) by the monk Kamono-Chomei, which lays out his vision of this ephemeral world: "…the river flows continually though its waters are never the same…" Reading this book, you realise that cookery is also about thinking, a place to reflect on our connectiontothisworld.ThebeautyofKajitsu's cuisine stems from the ephemeral quality of life, and the cook presenting nature in its noblest form.
Throughout the world, people who are interested in plant-based cuisine, in the widest sense, are increasing in number. However, in Europe, what's on offer is still largely Western in character, though, thanks to the influence of the Israeli-British chef Yotam Ottolenghi, it's slowly becoming increasingly "Oriental".
Once we get better acquainted with plant-based cuisine from Japan, Taiwan, India, Lebanon, Korea or Italy, how we all cook will become more closely connected to vegetables, and we'll learn new ways to live alongside nature.
SekiGuchi Ryoko