The art of watching sumo – March 2022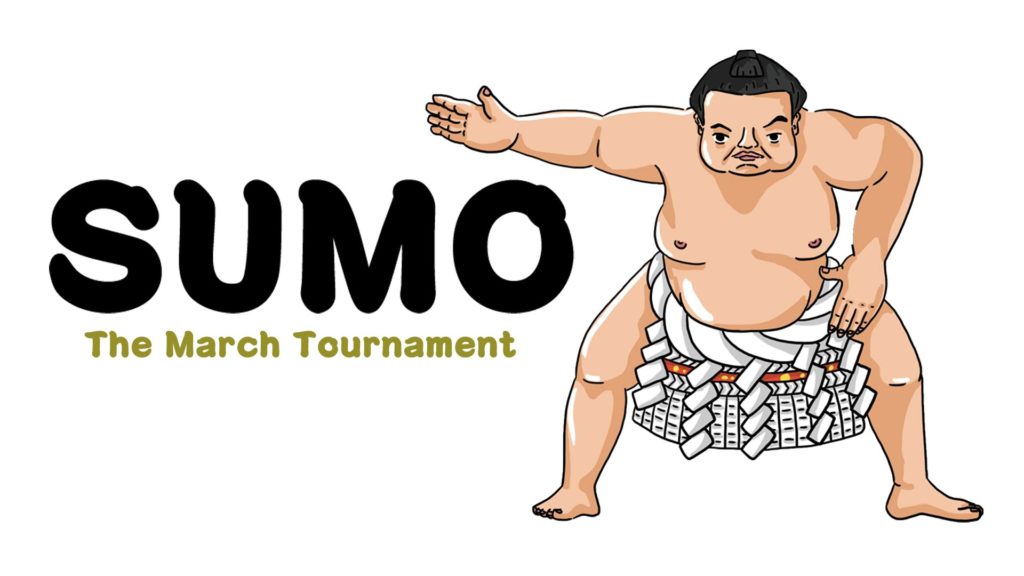 The Spring Sumo Tournament: 13-27 March 2022 in Osaka
The health crisis cast doubt on the staging of the March tournament. Several high-ranking wrestlers were even infected recently, but it appears that the championship will take place now.
Mitakeumi has finally become an ozeki, just below the supreme rank of yokozuna. By winning his third title last January, the Nagano native finally met the minimum requirements for promotion after spending almost two years in the san'yaku.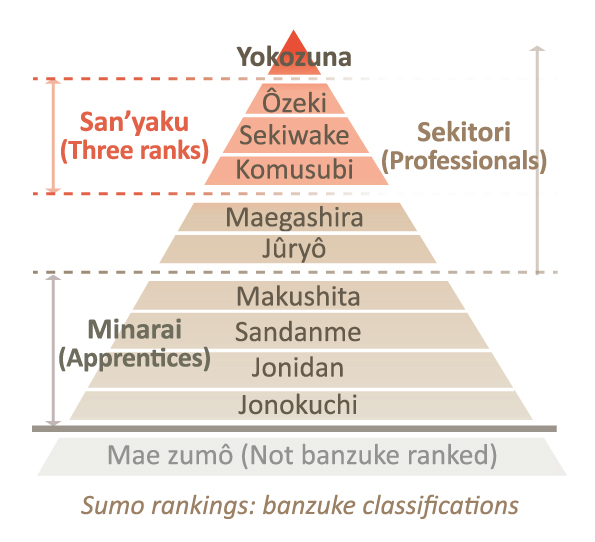 Yokozuna
At the top of the pyramid is the title of yokozuna — once earned, it lasts for life. To achieve this supreme rank you already need to be an ozeki, then win two consecutive tournaments. Unlike other titles a yokozuna cannot lose his title even if he is defeated. However, if his defeats continue he will have to resign to preserve his dignity.
Ozeki
The rank of ozeki comes just below that of yokozuna. Appointed at a full extraordinary meeting, he needs to have accumulated 33 victories during the previous three tournaments to be worthy of the title. If his defeats outnumber his wins he does not lose his rank immediately but becomes kadoban. To earn back his titlethe ozeki must score eight wins at the following tournament.
If the ranking sees the arrival of a new ozeki, a sword of Damocles will hang over the other two. Whether it's Takakeisho or Shodai, both rikishi (sumo wrestlers) are in the hot seat following their poor results in January. The former was withdrawn due to a new injury while the latter underperformed. If they don't secure the majority of wins, the axe will fall.
The only yokozuna in the competition, Terunofuji, who finished third in January, will want to regain control of the situation and ensure he's the only master on the board. It was the first time since his promotion six months ago that the yokozuna had seen the cup slip from his fingers.
Particular attention will also be paid to Abi who has confirmed he's in great form since returning to the competition. Promoted to sekiwake, the highest rank of his career, he could once again be a serious challenger for the title.
To ensure you miss none of the action, visit the NHK WORLD-JAPAN website from 13 March, which will broadcast edited highlights.
Yohann Valdenaire
Illustration: POSTICS