Classical guitarist Martin Fogel to perform Toru Takemitsu: Tuned In To Shortwave Nights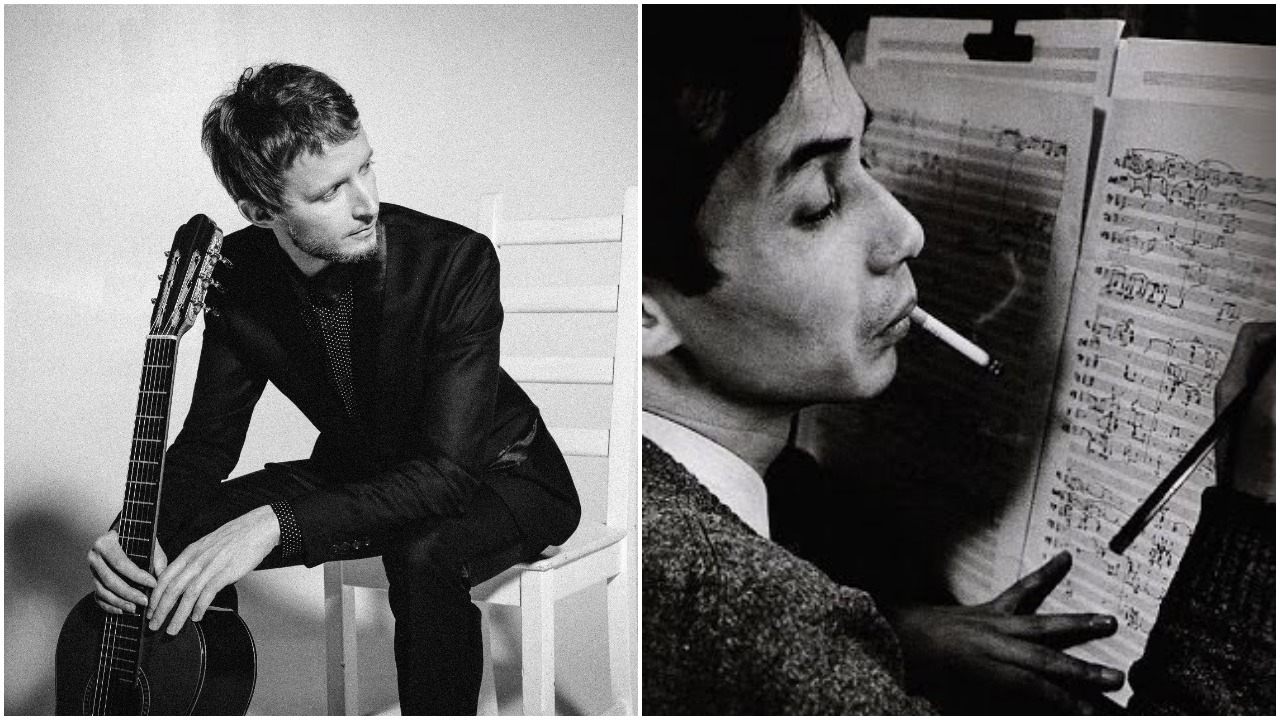 Swedish guitarist Martin Fogel is a much renowned proponent of the music by composer Toru Takemitsu.  This Tuesday 27th Feb he'll be playing one of his pieces "All In Twilight", as well as his own arrangement of the song Yozakura, and his own composition entitled Tokyo Escape Sketch.  It is a rare opportunity to hear this music performed, and particularly in such an informal and intimate setting as the new cafe gallery, Shortwave Cafe, in the Biscuit Factory, Bermondsey.  He is: "a Swedish genius … the clear, beautiful sounds of the performance conveys a "modernity" full of intrinsic warmth" CD Journal, Japan.
His debut-CD "SHENANDOAH" was selected "CD of the month" in Japan's major CD magazine for classical music, and was lauded by the world's leading guitar magazines. The second album "IMAGE" received a "Best selection of the Month" in CD Journal, Japan's major CD magazine. The new CD "EQUINOX" – the complete works for guitar by Japanese composer Toru Takemitsu, recently received praise in CD Journal, Japan and Classical Music UK.
As well as music by Takemitsu, he brings together an evening of virtuosic and romantic solo guitar music featuring Agua e Vihno by Gismonti and the ubercool African-inspired Benga Beat by Gary Ryan and is joined by Philippa Mo on violin for the sizzling Histoire du Tango by Piazzolla.
Tickets are available from the Tuned In London website.
Shortwave Cafe is a new arts hub in the Biscuit Factory in Bermondsey and offers a lovely open space with fantastic exhibitions on its walls, a bar serving drinks and pizzas, and comfy tables and chairs. An informal, cosy, non-classical space that will be candlit! It is a 5 minute walk from Bermondsey Tube Station (on the Jubilee line).
Details
Starts On
27/02/2018 - 19:45
Ends On
21:45
Cost
£10.00
Event Categories