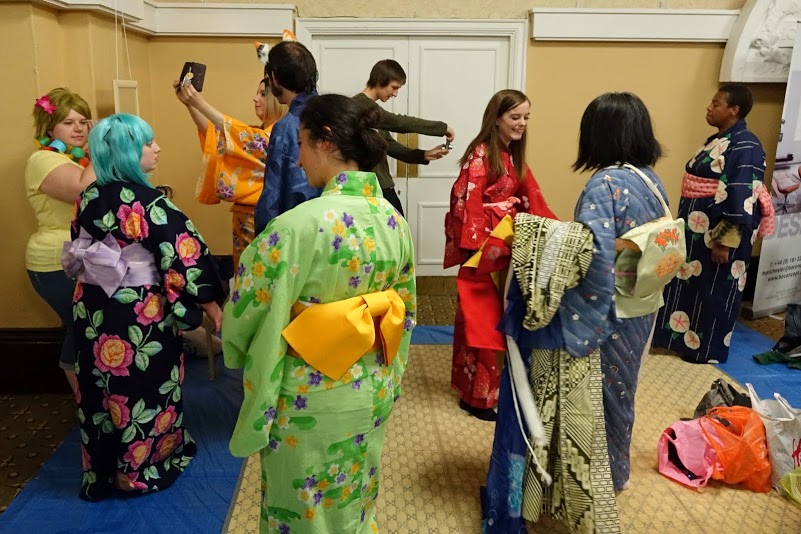 Japan Day is Japan Society North West's free all-day festival celebrating the many fascinating aspects of Japanese culture, which since 2006 has been held every two years alternately between Manchester and Liverpool. This year it is Manchester's turn, the venue on this occasion being the spacious and conveniently located Sugden Sports Centre (on Grosvenor Street, just off Oxford Road between Manchester Metropolitan University and Manchester University).
The festival is a great introduction to the beguiling country that is Japan and with free admission has attracted large new audiences to the delights of Japanese culture. This year there will be displays and demonstrations of Japanese crafts and activities including the board games shogi (Japanese chess) and "Go", weaving and embroidery, koto and shamisen playing, taiko drumming, the lovely "Awa Odori" dance and shodo (Japanese calligraphy). For those of you looking for something more active we will be having martial arts displays from a number of different groups and you will also have the chance to dress up in kimono with our kimono-dressers. Japan's amazing modern culture is also represented at the festival and for the second time at Manchester Japan Day we will be having a Cosplay competition, anime-goods stalls, and some truly excellent manga-artists.
Two particular highlights this year will be a Tsugaru shamisen performance by the master Keisho Ohno, who started playing at the age of eight and became an accredited master at the age of twelve; and, for the first time at Japan Day, a play based on Japanese mythology. When you consider the fascinating nature of Japanese folklore this is certain to be special.
There will also be a large number of stalls featuring the incredible variety of Japanese-culture societies in North West England, including the Japanese Railway Society, Northern To-ken Society, and many others. You will be able to buy fine quality Japanese goods and delicious Japanese food, and don't forget your raffle tickets on the day for your chance to win some truly excellent prizes. So please come along and enjoy yourselves!
Details
Starts On
03/06/2018
Event Categories