EMBRACE: The things that unite us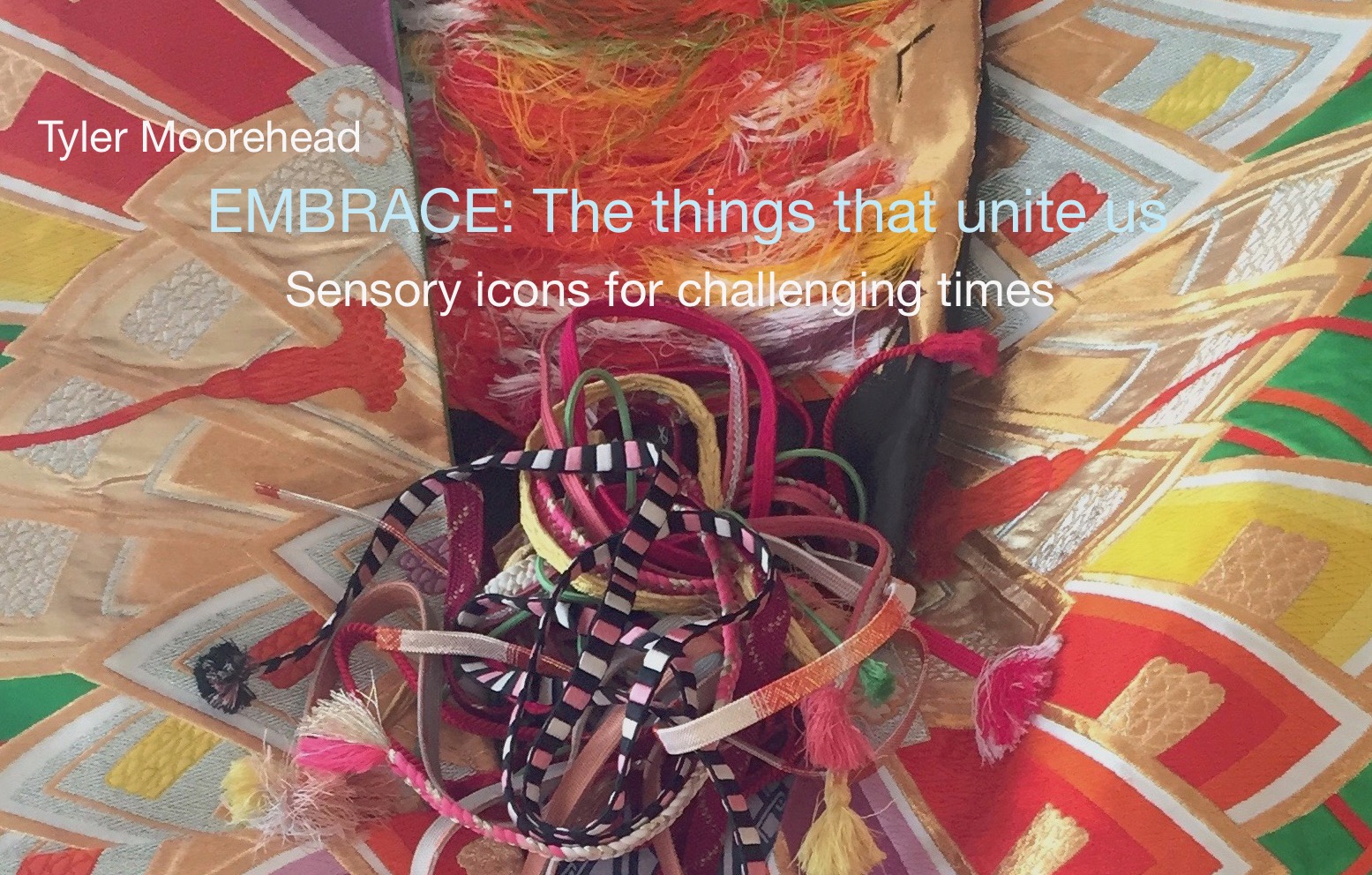 DATES: 3 – 16 February 2017
OPENING TIMES: TUES – FRI 11am – 7pm, SAT 11am – 4pm
SHORT DESCRIPTION: Sensory icons for challenging times
DESCRIPTION: Tyler Moorehead's installation of multi-sensory artworks designed to be touched, squeezed and hugged uses the language of an embrace to explore the vulnerabilities that unite us across social divides.Using the Japanese kimono as metaphor, Tyler disrupts the use of materials to celebrate the opportunities of equality and social cohesion.
Artworks range in size from 90 x 90 x 24cm  to 213 x 76 x 16cm.
All artworks are available for purchase.
ARTIST EVENINGS: Wednesday 8th February 6 to 7:30pm Fireside Chat with the artist interviewed by author and cultural commenter, Jeremy Smith – FREE EVENT
Tuesday 14th February 6 to 7:30pm Alternative Valentine's Day Evening Artist's Exhibition Walkthrough – chocolates provided for attendees – FREE EVENT
Details
Starts On
03/02/2017 - 11:19
Ends On
16/02/2017 - 11:19
Event Categories