Yamato Chousensha – The Challengers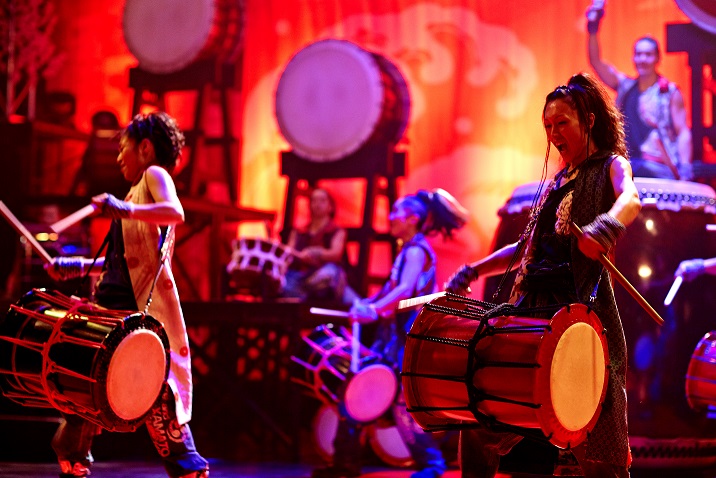 Almost 20 years since their West End debut in 1998, high-energy performance group Yamato Drummers of Japan return to The Peacock from Tuesday 14 – Saturday 25 March with the UK premiere of Chousensha – The Challengers bringing with them the ancient art of Japanese Taiko drumming, which is used traditionally in Japanese Shinto rituals.
Yamato brings new life to this ancient art form with their innovative shows whilst paying respect to its rich history. In a display of strength and ferocious skill Chousensha takes inspiration from the drummers' own lives and experiences, challenging their bodies and pushing them to their physical limits, using their entire bodies to produce thunderous music.
Taiko drums can measure six feet in diameter, weigh up to half a tonne and require ample athleticism. The lithe and supremely confident drummers perform with bare arms and feet and with total body awareness.
Yamato is a company steeped in cultural history. The name Yamato refers to the name for ancient Japan during the eighth century. The company was formed by Masaaki Ogawa in 1993 in Japan's ancient capital, the city of Nara. Nara is now the capital of Taiko drumming and boasts over 100 Taiko drumming companies. Since the company's first performance at the Shinto shrine festival, they have given over 3,500 performances in 53 countries and regions to 6 million people. Yamato is based in a village called Asuka and the members of the company live together in a community and create everything for the shows, from the musical compositions to the choreography and from stage and props to the bachi (the drumming sticks).
Following The Peacock performances, the show will go on a UK tour.
Details
Starts On
14/03/2017 - 00:00
Ends On
25/03/2017 - 00:00
Cost
£15.00
Event Categories