Exhibition: Living Colours: Kasane – the Language of Japanese Colour Combinations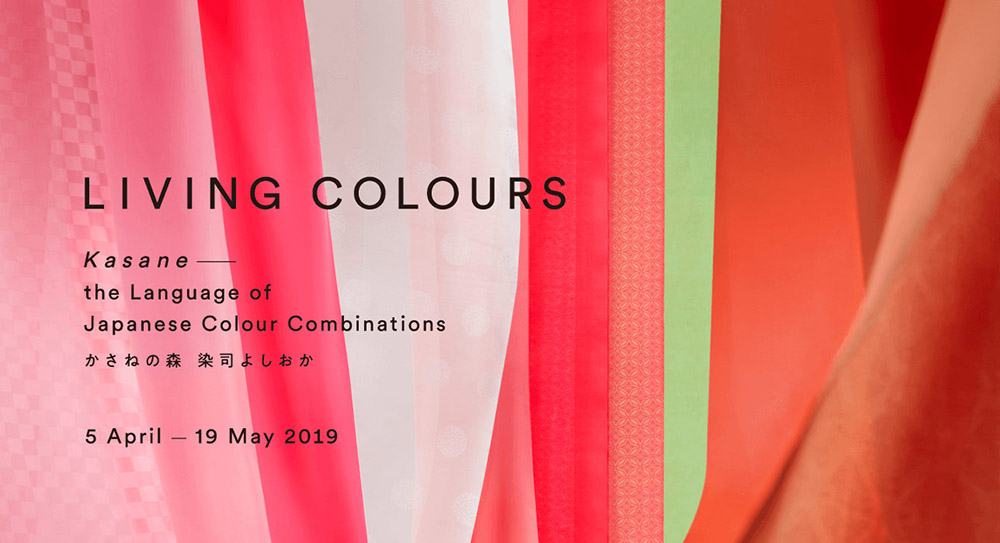 This exhibition explores the work of the Yoshioka Dyeing Workshop in Kyoto. The Japanese have long had a deep appreciation of colour and a close relationship with their natural surroundings and the changing of the seasons. This exhibition aims to show how this has been expressed by the careful creation of colour combinations and how Yoshioka has studied and developed Japan's age-old natural dyeing techniques showing its vibrant colour culture.
We would like to immerse visitors to the exhibition in a forest of colour – a series of colour combination displays – each communicating a specific seasonal message. These are intended to recreate the language of kasane, a concept of layering colours, first seen in Heian-period Japan (794-1185 CE), again referred to during the Edo period (1603-1868 CE) and which still resonates with Japanese sensibilities today and the desire to reflect seasonal change. Visitors have the opportunity to learn more about important aspects within this story such as, natural dyeing materials, the tools used and the dyeing process, Heian culture and literature, kasane, Yoshioka and the important work it carries out related to Buddhist ceremonies.
Details
Starts On
04/04/2019 - 00:00
Ends On
19/05/2019 - 00:00
Event Categories