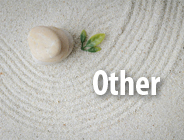 Explore how the Japanese celebrate New Year! Learn how to make simple origami creations, turn chopsticks into a traditional Japanese New Year Good Luck Arrow (hamaya), try on traditional Japanese kimonos with Bristol Japan Cultural Showcase and try your hand at some Japanese Taiko drumming with Taiko Journey!
Suitable for all ages.
Plus affordable, tasty snacks, lunches and home-made cakes as well as a range of child-friendly options from our in-house community cafe.
Details
Starts On
03/01/2019 - 00:00
Event Categories