Paper Sculpture – Introduction to Origami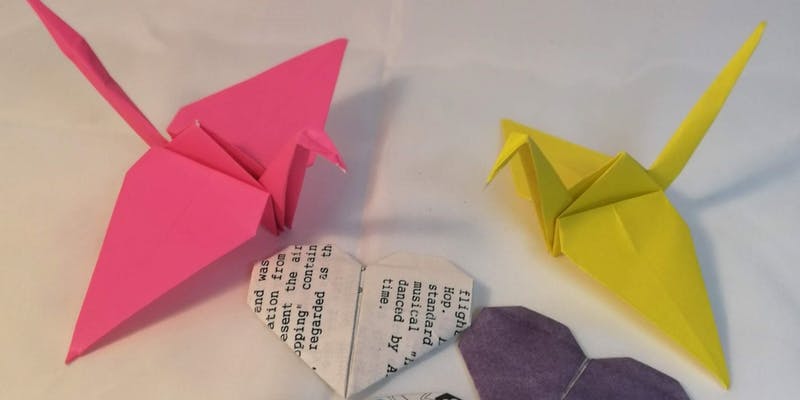 Are you interested in paper crafts? Have you ever wondered how to make a beautiful sculpture out of one square of paper? Don't know your Mountain fold from your Valley fold? Then look no further, the Introduction to Origami workshop is for you!
Origami is the art of paper folding, often associated with the Japanese culture, which creates different sculptures and models from a single square of paper. It is a great way to develop patience, concentration and spatial reasoning, as well as being therapeutic, fun and giving you a great sense of achievement!
During this 3 hour workshop, Gillian will lead you through the basic folds of origami and introduce you to 3 designs, including the well-known Japanese paper crane. You will then be able to create your own origami arrangement, using a number of techniques to display your models.
All tools, materials and tuition will be provided for you to create your own piece to display and show off to friends and family!
Gillian is a trained arts practitioner who has been leading workshops in a variety of arts for 15 years. Although she has always been crafty, her obsession for paper crafts developed during the planning of her wedding, for which she created 300 paper roses! She has since expanded this obsession to other flowers, wedding stationery and, of course, origami, which she finds extremely relaxing in her hectic world with 2 cats and a toddler. She has also created her own business, Millo Handmade, to share her craftiness with others. You can find her work on Facebook and Instagram, @MilloHandmade.
Details
Starts On
04/05/2019 - 12:00
Ends On
15:30
Cost
£18.00
Event Categories