Sticks'n'Sushi Kids Class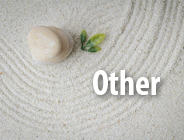 When and where
The classes are hosted once a month in our Wimbledon, Cambridge and Greenwich restaurants – see dates and book.
Time

The class lasts one hour. The parents are welcome to stay in the restaurant and enjoy a coffee or tea or you can go for a walk, while the children are having fun.
What ages are the classes for?
6-12 years old
Minimum and maximum
We have a maximum of 14 children per group so each child can have enough attention. Our minimum is 4 children.
Details
Starts On
11/12/2023 - 00:00
Ends On
25/11/2018 - 00:00
Event Categories