Japanese Ink & Watercolour Course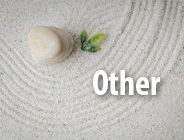 Join Talia and learn to paint, using traditional Japanese brushes, ink and watercolour.
Based on simplicity and minimalism, this work is a discipline training for hands and mind. It enhances self confidence and flow with brush, promoting new sets of drawing skills.
Each workshop will begin with an introduction and demonstration by Talia, follow on you will learn and practice various brush strokes to create your very own finished painting each workshop.
*Workshops include study sheets, plenty of practice time, 1-2-1 tutorial and group discussion.
* Professional tools and materials are supplied for the course
* A short list of what students can bring, will be sent to all participants upon registration
* Beginners are welcome. Intermediate students will be invited for more advance practice.
* Tools and materials included. You will be able to purchase your own set of high quality tools and materials.
Details
Starts On
21/09/2018 - 00:00
Ends On
12/10/2018 - 00:00
Event Categories