The Art of Mt. Fuji From Hokusai to Hasui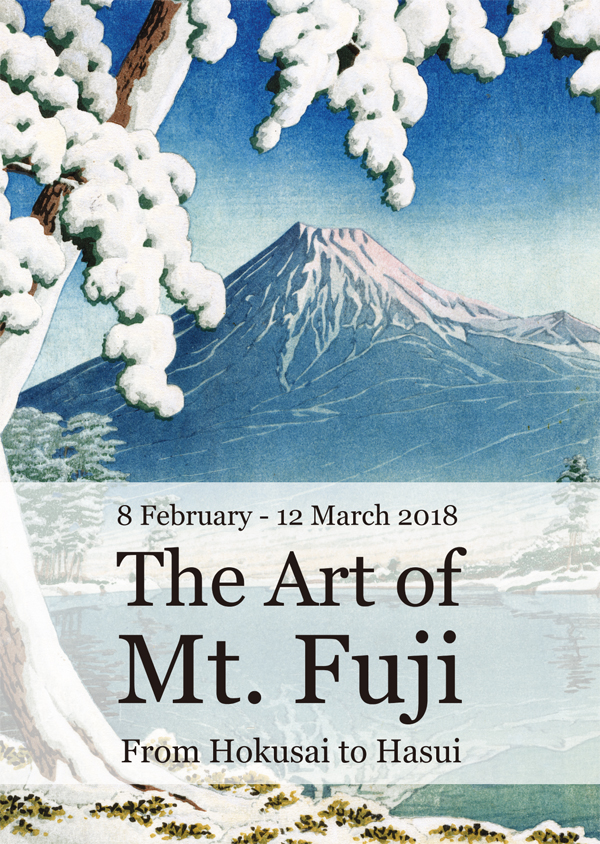 The tallest mountain of Japan, Mount Fuji, could be seen from almost anywhere in Edo, the
capital of Japan. From 17th to late 19th century, when Ukiyo-e, Japanese woodblock prints
were in the height of its popularity, this iconic mountain made an impact upon the great
masters such as Hokusai (1760-1849) and Hiroshige (1797-1858) and later continued to
inspire Shin-hanga artists such as Hasui (1883-1957).
This exhibition, held in collaboration with Japanese Gallery, focuses on Mt. Fuji from various
artist's viewpoints, depicted in a variety of seasons, colours, and climates. Immortalised in
these prints, the exhibition is a display of the admiration of this icon spanning the centuries.
Details
Starts On
08/02/2018 - 11:00
Ends On
12/03/2018 - 19:00
Event Categories