New Animated serie starts on NHK WORLD-JAPAN "Maiko-san Chi no Makanai-san"
Sponsored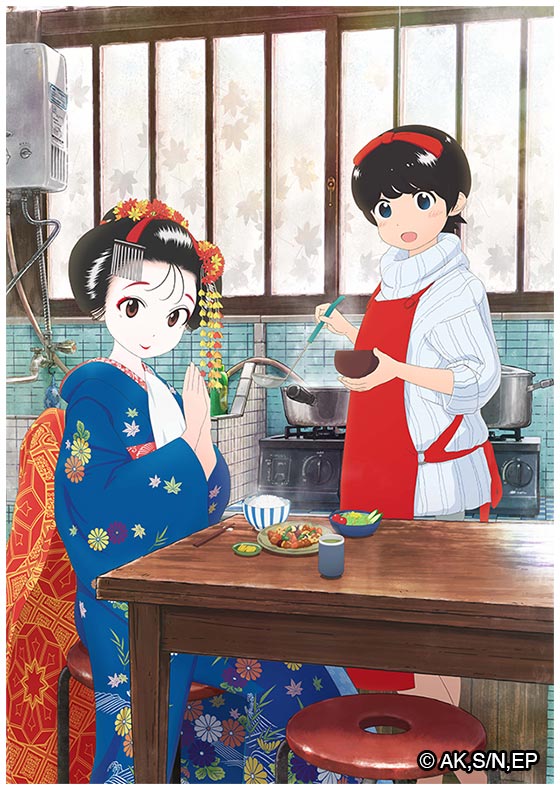 NHK WORLD-JAPAN program
New Animated Series – Starting Thu. 25 February 2021 (12 episodes)
Maiko-san Chi no Makanai-san 
based on the original manga by Koyama Aiko
Kiyo in Kyoto: From the Maiko House
Story
Kiyo and Sumire came to Kyoto from Aomori Prefecture, dreaming of becoming maiko. But after an unexpected turn of events, Kiyo starts working as the live-in cook at the Maiko House. Their story unfolds in the Kagai, the Geiko and maiko district in Kyoto, alongside their housemate maikos. Kiyo nourishes them daily with her homecooked meals, and Sumire strives toward her promising future as the once-in-a-century maiko. Step into the glamorous Kagai, warm your heart with behind-the-scenes anecdotes and Kiyo's kitchen episodes. Stay tuned for this touching tale of 2 childhood friends lifting each other up as they grow together. Preview >>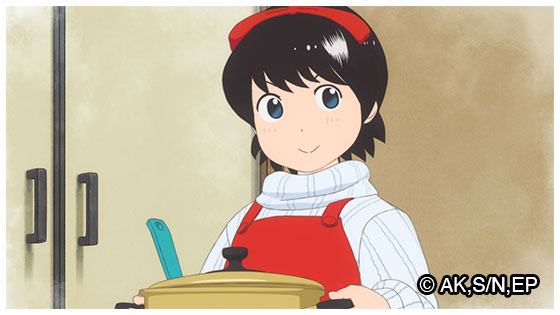 Kiyo (cast: Hanazawa Kana)
A 16-year-old girl who works as a live-in cook at the Maiko House in the Kagai, Kyoto's Geiko and maiko district.
Kenta (cast: Takayama Minami)
Kiyo and Sumire's childhood friend attending high school back in Aomori.
Mother (cast: Katakai Kaoru)
The head of the Maiko House who runs the House and leads the maiko.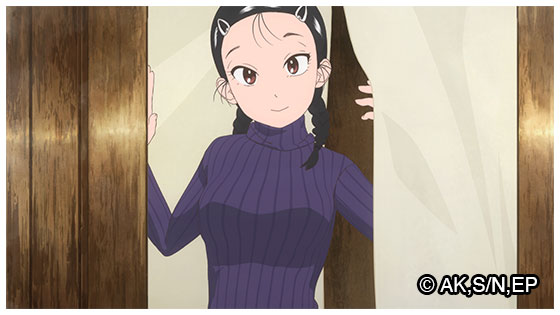 Sumire (cast: M ∙ A ∙ O)
Kiyo's childhood friend. Together they came to Kyoto from Aomori to become maiko.
Tsurukoma (cast: Matsuda Satsumi)
A senior maiko who lives in the Maiko House.
Big Brother (cast: Koyama Rikiya)
The Otokoshi, a male professional helper who comes to the Maiko House to assist the maiko in putting on their kimono.
—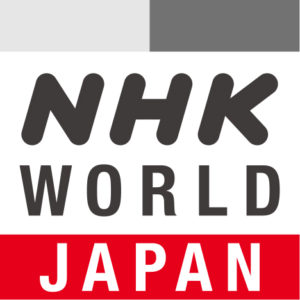 About NHK WORLD-JAPAN
https://www3.nhk.or.jp/nhkworld/en/about/


In the UK, NHK WORLD-JAPAN is accessible via Sky Guide (channel 507), Freesat (channel 209), Virgin media (channel 625) and tvplayer

You can also access the channel through Apple TV, and Amazon Fire TV. Offering programming focused on Asia, NHK WORLD-JAPAN is your window to Japan, Asia and the rest of the world.

An online and live streaming service as well as a VOD (video on demand) service offered on the website and from a mobile application give you access to NHK WORLD-JAPAN wherever you are and at any moment.

NHK WORLD-JAPAN VOD:
www.nhk.or.jp/nhkworld/en/ondemand/video/
—