No.83 [HARUYO'S RECIPE] NAGAIMO NO BUTANIKUMAKI (Pork rolls with taro)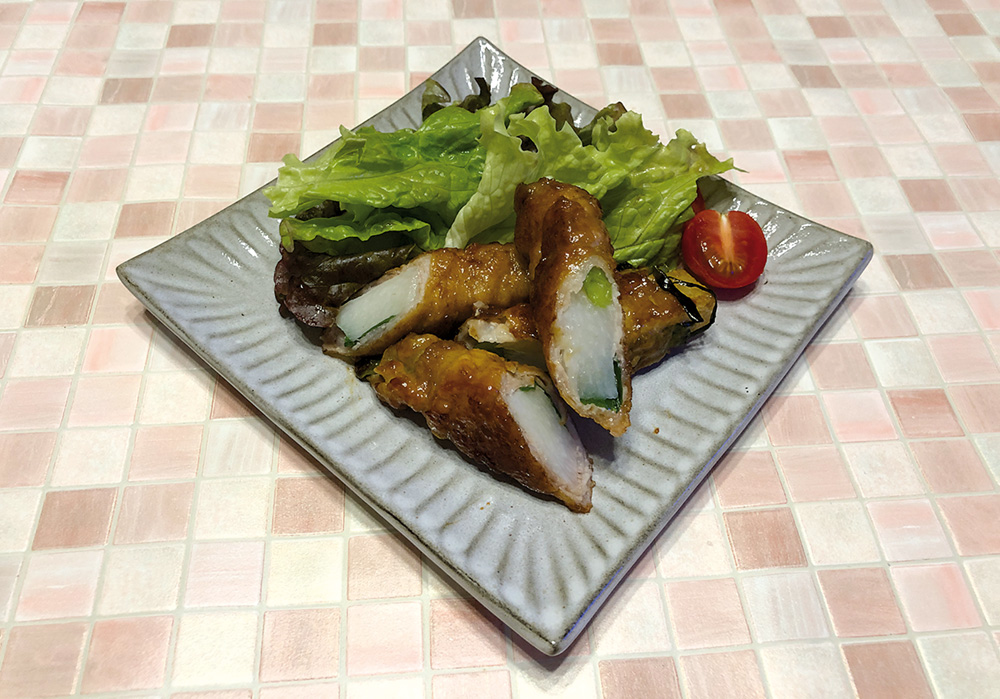 BUTANIKUMAKI
(Pork rolls with taro)
RECIPE
1 – Peel the taro and cut into batons.
2 – Cut the leeks to the same length as the taro.
3 – Wrap the taro and leeks in the slices of pork.
4 – Mix all the cooking sauce ingredients together.
5 – Flour the rolls.
6 – Place the rolls in a frying pan with hot oil, then brown well on all sides (about 4-5 minutes).
7 – Remove the oil, then add the cooking sauce.
8 – Reduce while turning the rolls.
9 – Serve immediately.
Tips :
Cooking time will vary according to the thickness of the slices of pork. You can add carrot, sweet pepper, gobo or onion. This dish can be eaten cold.
INGREDIENTS(for 4 people)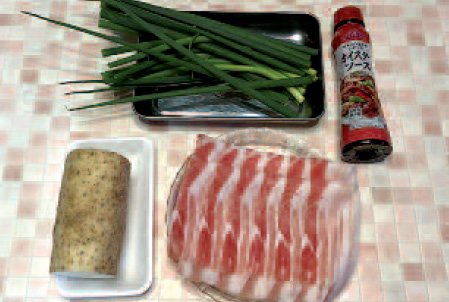 500g sliced rib of pork
400g taro
1 bunch leeks or spring onions
For the cooking sauce:
4 tablespoons oyster sauce
4 tablespoons sake
4 tablespoons mirin
2 tablespoons soy sauce
2 tablespoons sugar
Flour
Oil