Japanese Natural Dye – Shibori Tote Bag Making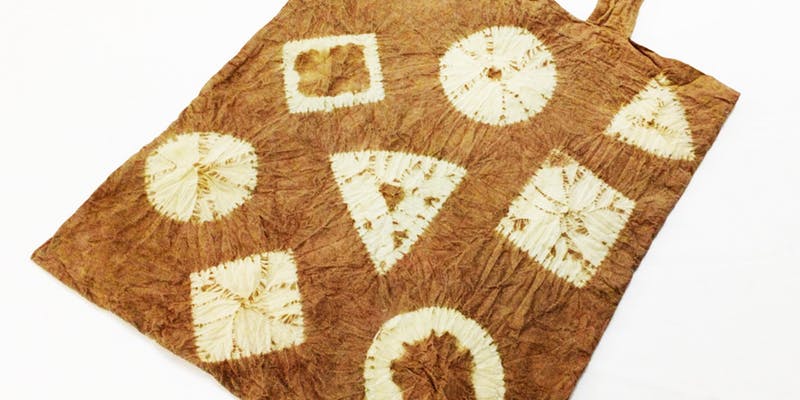 This is an exciting opportunity to use the rare Japanese natural dye, Kakishibu, whilst learning a basic Shibori technique and create an original tote bag!
Kakishibu is a traditional Japanese dye made from tannin extract of unripened, inedible persimmon fruits. It can be applied on wood, paper, and fabric. It has an earthy brown colour and reacts as a coating for surfaces, creating antiseptic activity, water resistance and durability.
Shibori is a Japanese resist dyeing technique, which produces patterns on fabric.The cloth can be bound, stitched, folded, twisted, clamped and compressed.
No previous experience is necessary and all materials and tools are provided. We offer free refreshments and Biscuits!
This is 2 hour workshop and will be held at the Textile Hub @ Kingsgate Workshops Trust.
Details
Starts On
16/05/2019 - 19:00
Ends On
21:00
Event Categories