No4 [Photography] A red carpet for Moriyama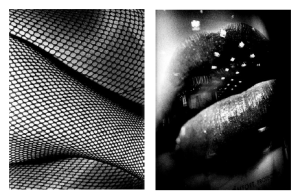 You can enjoy Daido Moriyama's work at the Michael Hoppen Gallery until 20th October. It is a must see.
Daido Moriyama is a traveller, a photographer and a fascinating author. He was born in 1938 and his childhood memories reach back to the Occupation of the Allied Powers. He began his career as a photographer designing matchboxes for bars in Osaka before getting a job in a photography studio. On the docks at Kobe he took souvenir pictures of sailors and passengers. In 1961 he became a freelance. Around 1965 the aesthetic form of Moriyama's work began to evolve towards snapshots. His pictures represent the darkest dimensions of urban life. He traps the hidden corners of consumer society. He catches the other side of the dazzling landscapes of contemporary cities. His works are often a reminder of how urban landscapes can be full of nostalgia.
Daido Moriyama likes to watch the world from ground level; from a dog's perspective, for example. He travels around Japan by car and takes pictures from its windows. This new point of view is unusual in the world of photography; the standing position has always been preferred. His photography became a personal expression from the moment it left convention behind. The pictures are taken without a viewfinder; the photographer's eye has to function outside conventional forms. Daido Moriyama was not a reckless photographer and he always kept his distance. This distance allowed the object of his pictures to always appear true to itself. Voyeurism? A description based on timidity? Seeing the world as the spectator of a dream? The perspective his pictures are taken from shows the same approach as that of a voyeur or a rapist. His gaze, from the window of a moving car, or from a shadow, is that of a criminal. This is the work of someone who speaks without looking people in the eye.
The Michael Hoppen Gallery is delighted to present an exhibition of new work by one of the giants of Japanese photography, Daido Moriyama. This latest collection of pictures, entitled "Tights", developed out of his famous earlier series, "How to Create a Beautiful Picture 6: Tights in Shimotakaido" from 1987, a small selection of images depicting close-up shots of legs in fishnet tights. The complete series comprises twenty pictures. This event coincides with a major exhibition at Tate Modern, "William Klein/Daido Moriyama", which shows how both of these artists influenced each other, and how they both explored New York and Tokyo in their famous pictures of modern urban life. "Yet the feeling behind the pictures is the same: a desire to observe and preserve everyday details that are too often overlooked. He sees things we don't see", say the promoters of this beautiful exhibition that gives one the opportunity to grasp this photographer's great talent. This collection is presented together with a series of photos focusing on lips. It reveals Daido Moriyama's genius in being able to seize the power of the moment.
Gabriel Bernard
Daido Moriyama, Courtesy of Michael Hoppen Contemporary, London / Taka Ishii Gallery, Tokyo