Vol.91 [HARUYO RECIPE] Matcha mendiants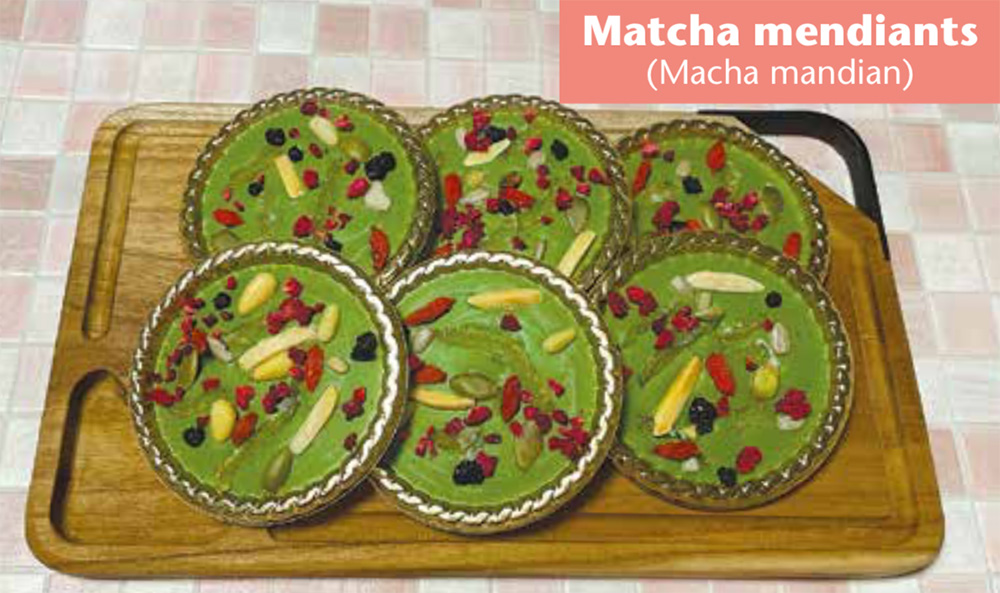 Matcha mendiants
RECIPE
01 – Prepare a bain-marie by placing a cloth on the bottom of a saucepan to place a bowl on: Melt the chocolate in a bowl in a bain-marie at 40-45°C.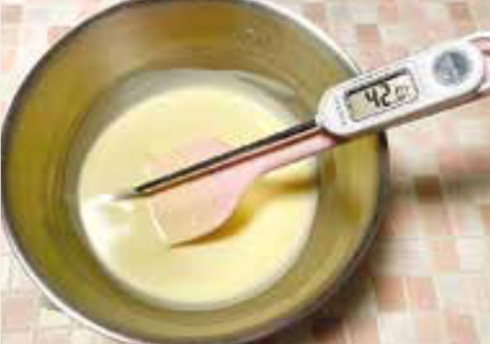 02 – Remove from the pan and stir in the sifted matcha green tea powder.
03 – Mix well, then cool it on the bowl of iced water to 24-26°C.
04 – Reheat in the bain-marie to 38-30°C.
05 – Check the consistency of the chocolate.
06 – Fill the moulds with chocolate using a piping bag.
07 – Tap the moulds to flatten, and decorate with the fruit and seeds.
08 – Leave to harden in the fridge for 20 to 30 minutes. Serve.
Ingredients (for 10 portions)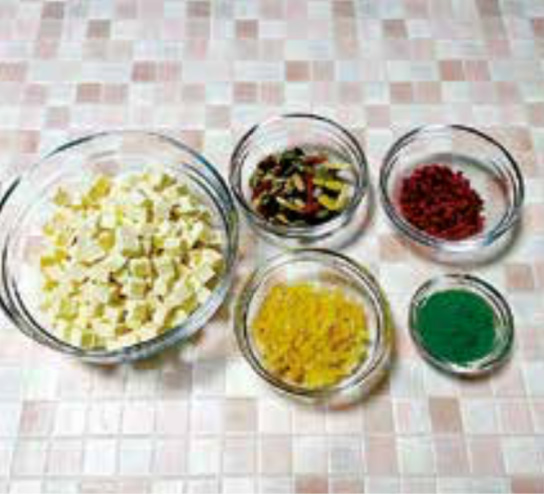 • 200 g white chocolate
• 6 g matcha green tea powder, sifted
Choose any of the following ingredients to decorate
• Candied yuzu peel, goji berries, pine nuts, pumpkin seeds, sunflower seeds, dried blueberries, dried raspberry pieces
Essential accessories
• Thermometer, piping bag, spatula, small chocolate moulds