No68 [HARUYO'S RECIPE] Tori no Amazu Teriyaki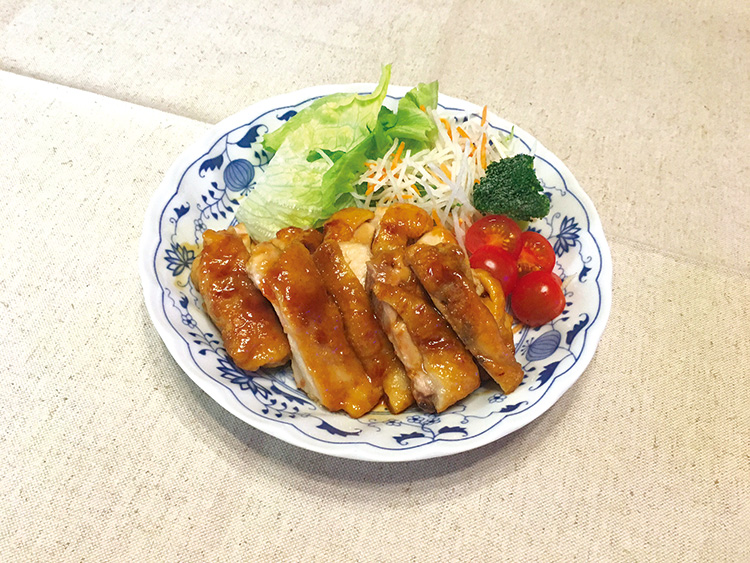 RECIPE
1 – Mix all the ingredients for the sauce together.
2 – With a fork, prick the pieces of chicken.
3 – Coat the chicken with flour.
4 – Pour the oil into a frying pan and heat.
5 – Cook the chicken – on the skin side first.
6 – Turn, cover and allow to cook for about 5 minutes over a moderate heat.
7 – Once cooked, remove excess oil.
8 – Pour on the sauce and allow it to reduce.
9 – Cut the chicken into pieces and serve immediately.
Tips: You can vary the flavour by altering the amount of sugar and soy sauce. For a sweeter taste, add more sugar. If you prefer a more salty taste, increase the amount of soy sauce. You can use pork instead of chicken.
INGREDIENTS (FOR 2)
600g chicken thigh (boneless)
30g flour
For the sauce:
10g sugar
30ml sake
30ml mirin
45ml soy sauce
60ml cider vinegar
Oil