No.102 [TASTE] Kitakata, the other home of ramen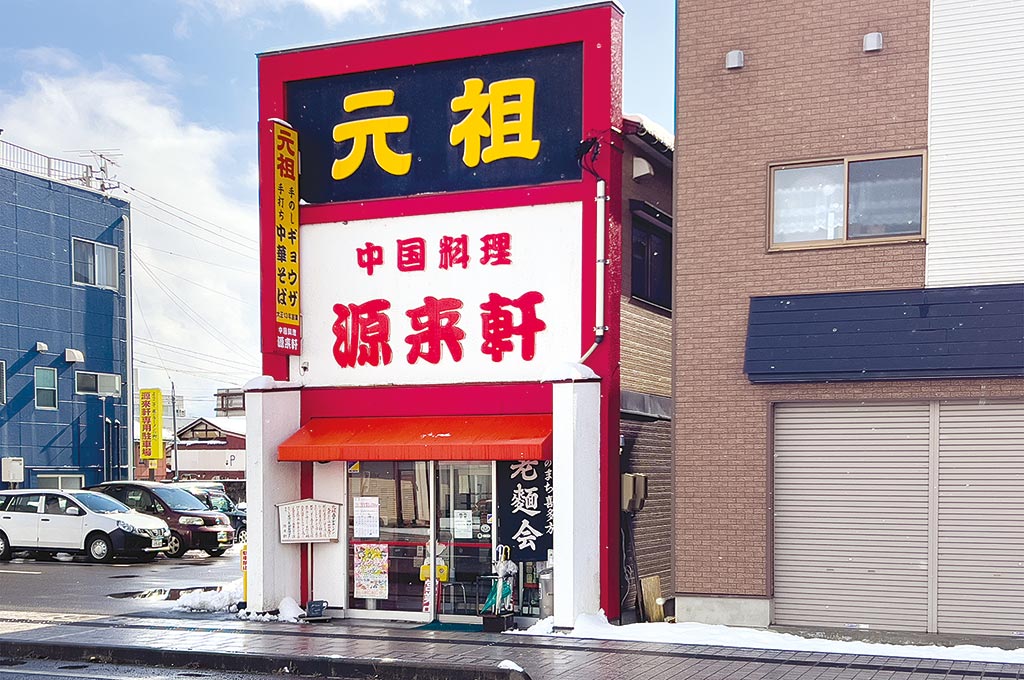 Like those from Sapporo and Hakata, the noodles from this little town are famous throughout Japan.
More than a century has passed since ramen (noodles) first appeared in Japan. When a restaurant called Rairaiken opened in Tokyo's Asakusa district in 1910 and started offering shina soba (China soba), it was one of the many exotic dishes that were being introduced from abroad. The rich combination of noodles and tasty, flavoursome soup slowly spread around the country during the early Showa period (1926-1989) thanks to a number of enterprising Chinese cooks. However, it was only after World War II, when stalls selling ramen began to spring up all over Japan, that the dish evolved into what is now considered a distinctively Japanese dish which has conquered the world in the last 20 years and is now seen as the "new sushi".
Fukushima has greatly contributed to ramen's success in Japan, and the city of Kitakata is the birthplace of one of the country's top three ramen (the other two are Sapporo ramen in Hokkaido and Hakata ramen in Kyushu). It is located in the northwestern part of Fukushima Prefecture, next to the castle town of Aizu-Wakamatsu to the south, Yonezawa City in Yamagata Prefecture to the north, and Niigata City to the west. This comparatively small place (it had a population of 43,000 in 2022) boasts between 120 and 130 shops, which make it the Japanese city with the highest per-capita number of ramen establishments. It is so popular that every year, more than one million tourists come to Kitakata just to eat ramen, and hardcore fans are known to cram in eating sessions in as many places as possible in two or three days.
One of its reasons for becoming such a hotbed of ramen production and, according to many people, the secret to its success is that the area is blessed with a wonderful natural environment that is also the source of its water supply. In particular, the pure and delicious water that flows down Mount Ide is sourced from the Tsugamine Valley, and was selected by the Ministry of the Environment as one of the 100 best waters of the Heisei era (1989-2019). Besides being used for irrigation, this water is an indispensable resource for making the famous local sake and ramen.
The origins of Kitakata ramen can be traced to Ban Kinsei, a 19-year-old Chinese immigrant who came to Japan from Zhejiang Province in the mid-1920s to find his grandfather who worked in a nearby coal mine. He never managed to find him, but instead of returning to China he decided to stay in Kitakata and start making ramen. He had a street stall for two years before finally opening Genraiken, the original Kitakata ramen shop, in 1926.
Ban later sold the shop to Hoshi Kinji, a Japanese chef who had trained in Yokohama's Chinatown. Today, the shop sports a flashy, eye-catching exterior (it was renovated when the road was widened five or six years ago), but all the rest is very old-school and the Chinese connection is still strong. You can see it from Genraiken's extensive menu which, unlike most local restaurants, goes well beyond ramen and includes several rice-based dishes.
So what is Kitakata ramen? Let's start with the noodles. When Ban Kinsei started making shina soba, he used the so-called "Kanmyun method" (the same used at Asakusa's Rairaiken), which consists of stretching the noodles on a wooden board using a green bamboo stick and then cutting them to size with a knife. This hand-made method results in the characteristic Kitakata ramen: thick, curly, four-millimetre-wide noodles. They are also very chewy since a higher percentage of water than usual is added to the flour. As Hoshi explains, in Kitakata, where it snows a lot in winter, it takes a long time to deliver the noodles, so they add more water to prevent them from stretching. "We make them in the middle of the night using domestic wheat flour and potato starch," he says, "and let them rest for a long time. This gives them a unique texture, firm but smooth, which goes well with the soup."
Next, comes the soup. In Kitakata they make it from black pork and chicken bones, dried sardines, kombu seaweed, shiitake mushrooms, and vegetables over about eight hours. The pork bone soup and dried sardine soup are made separately and blended after the order is placed.
At Genraiken, a good way to experience the classic Kitakata-style dish is to order their basic soy sauce-flavoured ramen (700 yen*). It contains about 160g of noodles. If you are particularly hungry, ask for oomori (large serving) and for an extra 200 yen* you will get twice as many noodles. Standard ramen comes with the usual toppings: chashu (thinly sliced roasted pork), green onions, a colourful slice of naruto (cured fish surimi) for decoration, and menma (fermented bamboo shoots). This last ingredient is really delicious. The dried bamboo shoots are softened for three days, boiled to remove the smell of bamboo, and seasoned. Even in Kitakata, there are not many shops that make menma according to tradition. In Japan, you will find it floating on top of the noodles while in China and Taiwan it is usually served on a separate plate as a sort of side dish.
The Japanese often eat gyoza with their ramen, and at Genraiken even these are handmade, including the thin piece of dough in which the ground meat and vegetable filling is wrapped. According to Hoshi, it is this insistence on making everything by hand that prevents him from opening a branch shop.
Though Ban Kinsei, Genraiken's founder, enjoyed a lot of success, he did not try to monopolise the ramen business but actively taught his apprentices how to make noodles and soup. They later went on to open other shops. After the war, those repatriated from China opened even more ramen shops based on the techniques they had learned on the mainland.
Among those who began to make ramen at that time was Bannai Shingo. After an apprenticeship at Nagashima Haru's Shanghai Shokudo, he opened his own shop in May 1958 with his new wife Hisa. Today, Bannai Shokudo is considered, together with Genraiken, one of the yokozuna (Grand Champions) of Kitakata ramen. However, the two shops differ in a few important respects. First of all, Bannai ramen is salt-based, and soy sauce is only added as kakushiaji (a secret ingredient added in small quantities to enhance the flavour of other ingredients or as an accent in cooking). This clear, salty tonkotsu (pork bone) soup is rich yet very light and is one of the reasons for the shop's popularity.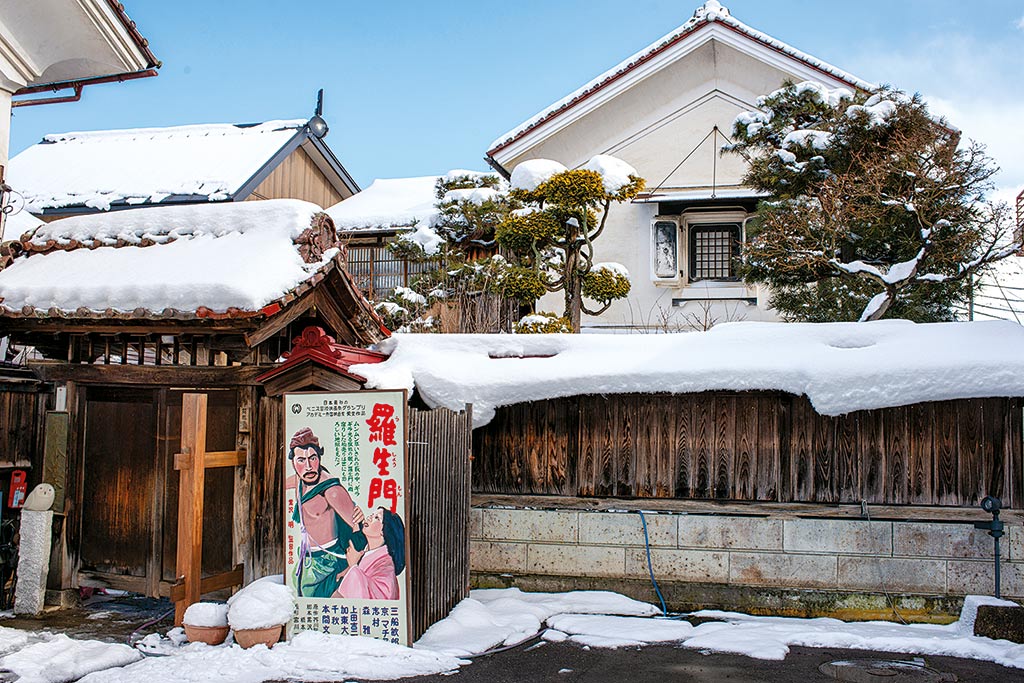 Secondly, Bannai Shokudo is all about ramen and its menu is limited to four dishes: shina soba (standard ramen, 700 yen*), negi (ramen topped with a generous serving of green onions, 900 yen*), negi chashu (with green onions and roast pork, 1,100 yen*) and the massive niku soba (1,000 yen*), where the whole surface is literally covered with 12 slices of meat. Unless you are in "carnivorous mode", you can just opt for the more orthodox shina soba, which still comes with four thick pieces of chashu (fat pork).
The chashu, by the way, is prepared every day at the store, but the noodles (that is the third difference with Genraiken) are machine-made at the local factory Soga Seimenjo. However, they are still the traditional Kitakata-style flat and chewy variety and they are very good. Today, most Kitakata shops have opted for convenience and use these kind of noodles. Mass production is also said to have contributed to the explosive growth of local shops and the spread of Kitakata ramen outside the city.
One of the reasons for using factory-made noodles is that dozens of shops in Kitakata open early in the morning. This practice can also be found in the Shida district of Shizuoka Prefecture and has recently spread to other cities in Japan. In Kitakata's case, there are several theories about the origins of "asa ramen" (morning ramen, often shortened to asa-raa), which refers to the early-morning habits of the locals. For instance, there is an aluminium factory in the city that operates a three-shift system, and when the workers finish the night shift they like to eat ramen before going home. Even farmers who start working early like to treat themselves to a hot bowl of ramen when they are finished. Then there are junior high and high school students who do sports training very early in the morning and then have breakfast before going to school. Still, according to the old-timers who remember the "good old days", until the late 1950s there used to be a red-light district in Kitakata as in many other Japanese cities, and ramen shops did brisk business serving the late-night clientele. But when the brothels were closed down, night-time sales declined, so they started opening in the morning.
Whatever the reason, Bannai Shokudo opens at 7:00 a.m., but if you do not want to wait for too long you should start queuing outside the restaurant even earlier. That is because though in the past "morning ramen" was just a local custom, it has spread to the many tourists who now make a pilgrimage to Kitakata to eat the local delicacy. So, many shops fill up quickly from early in the morning, and Bannai Shokudo is arguably the most popular of all. And do not think that things ease up during the day because Bannai is close to the city hall and it gets very crowded at lunchtime with city officials. That is why, unlike Genraiken, it would be impossible for Bannai to handle these endlessly waiting lines of people with hand-made noodles only. Remember that, once inside, you have to order and pay in advance at the till before you take a seat. So you have to decide beforehand what to eat. This place also has a raised tatami-mat area in the back, in case you feel like sitting on the floor.
You can eat excellent ramen practically anywhere in Kitakata, but if you follow the hype and word-of-mouth, the city's third yokozuna is Makoto Shokudo. First opened in 1947 by Sato Ume, it is currently run by its fourthgeneration female owner. According to family history, there was a lot of trial and error before "grandma" Ume achieved a good soy saucebased soup with dashi (stock) made from dried sardines and pork bones.
Recently, some online reviews claim that with the latest change in ownership, the dish has deteriorated; they are said to reuse the soup twice, and the three slices of chashu pork are extremely thin. However, despite the online gossip, and judging from the long queues outside, the shop is as popular as ever. It is probably not a coincidence that both this place and Bannai Shokudo are located in a district that is famous for its high-quality underground water.
You cannot go wrong with standard shina soba (700 yen*) whose thick shoyu soup is umamirich and clings nicely to the curly, medium- thick noodles. When you are finished, check the bottom of the bowl. It is designed like the omikuji (random fortunes) that people like to buy at Shinto shrines and Buddhist temples, and if you see the word "Lucky!" tell the shop assistant and you will get a five-meal instant ramen set.
If you were tired of ramen, Makoto Shokudo's menu goes beyond noodles. However, this time, instead of Chinese dishes, their specialty is katsudon: a bowl of rice topped with a deepfried breaded pork cutlet, egg, vegetables, and condiments.
A monument of sorts stands in front of Makoto Shokudo. The inscription says, "Kitakata, the ramen-scented city of warehouses". These words help us understand how Kitakata, a small town cut off from the main flow of culinary tourism, became the sought-after destination of gastronomic pilgrimages almost overnight.
Kitakata is said to have over 4,000 traditional warehouses – the highest number of such buildings in Japan relative to population. Indeed, there are so many that it is often compared to Kurashiki, a historic city in Western Japan famous for its kura. This word is usually translated as "warehouse", but in Kitakata they comprise a wider range of buildings including mise-gura (used both for storage and as residences) and zashiki-gura (warehouses where the ground floor is covered in tatami-mats and is used as a guest room for important events such as ceremonial occasions).
While Aizu-Wakamatsu was a castle town of great political importance, Kitakata has always been a merchant town whose representative industries include the brewing of sake, miso and soy sauce as well as the production of lacquerware. In 1615, there was a huge fire that burned down the entire town. Only the warehouses, made of thick and sturdy fireproof walls, survived the fire, so the inhabitants began to compete with each other to build warehouses, believing that was the only way their possessions would be safe. Until around the Showa period, it was said that no one could call himself a man unless he had built at least one warehouse.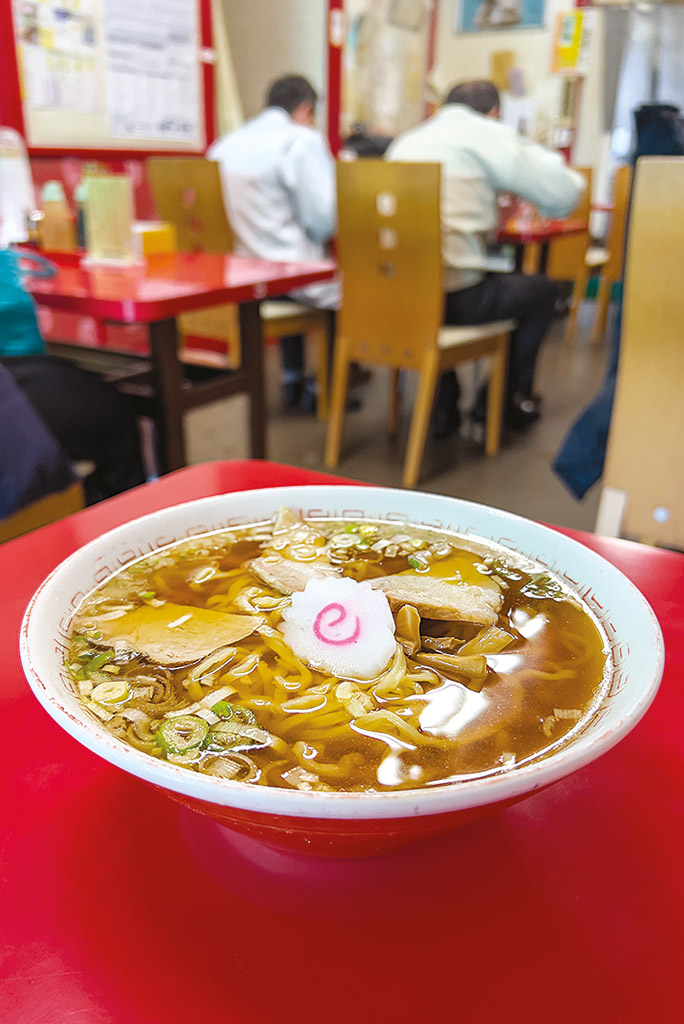 In 1975, national broadcaster NHK aired a TV programme in which then barely-known Kitakata was introduced as the "city of warehouses". The show attracted so much attention that the annual number of tourists visiting the city increased from 50,000 to 200,000 in 1983. Unprepared for such an influx of tourists, local businesses did not know how to feed them all in the beginning. Then local politicians hit on the idea of promoting their ramen. This led to another NHK programme in July 1985, Good Morning Journal, which focused on Kitakata's long ramen tradition. And the rest, as they say, is history.
Kitakata is a two-hour train ride from Fukushima City. When you arrive, grab a copy of the "Ramen Hot Spring Rally Book" at the tourist information centre. Show it at the place where you are eating and you will get a gift (a 50 yen* discount, some extra topping or a free drink, depending on the ramen shop).
If you cannot travel that far, you can still enjoy Kitakata ramen in other Fukushima cities or even in Tokyo where there are several Bannai branches (https://ban-nai.com/shop/). As for Rairaiken, the Asakusa shop that started it all, it closed in 1944, but the Shin Yokohama Ramen Museum has recreated its classic dish (https://www.raumen.co.jp/english/).
Gianni Simone
*100 JPY = approx. £0.60 (March 2023)