No.71 [HARUYO'S RECIPE] HARUMAKI (Spring rolls)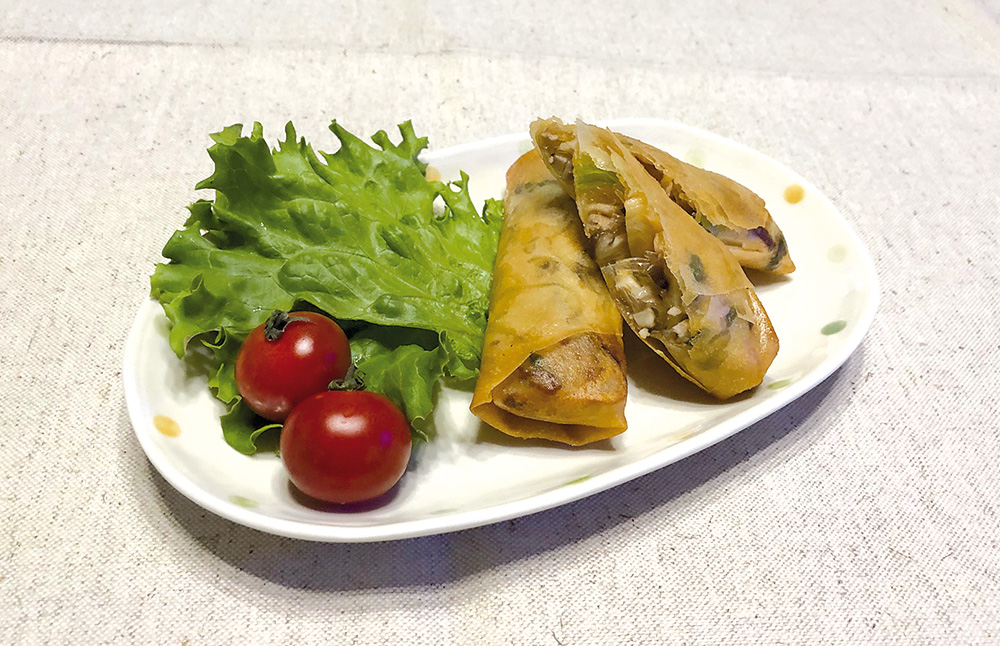 RECIPE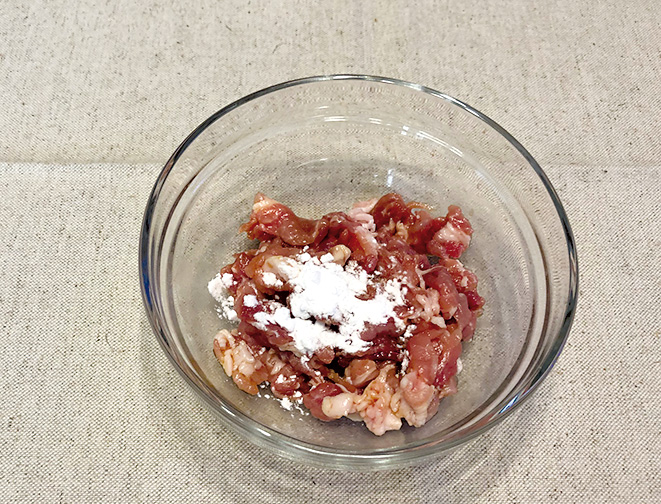 1 – Boil some water in a saucepan and cook the vermicelli for 3 minutes. Then drain.
2 – Chop the nira into 3-4 cm lengths.
3 – Slice the bamboo shoots and the mushrooms into thin strips 3-4 cm in length.
4 – Slice the pork into thin strips, add the soy sauce and the sake, then the flour. Mix well.
5 – Heat the oil in a pan and stir-fry the pork.
6 – When it is golden-brown, add the vegetables and the vermicelli.
7 – Add the soy sauce, sake and the sugar. Simmer gently.
8 – Mix the cornstarch with water and add.
9 – Remove from the heat and allow to cool.
10 – Divide the mixture between the harumaki wraps, roll them up and seal the edges with a mixture of flour and water.
11 – Fry in oil at 170° for around 5 minutes. Drain well on kitchen towel and serve immediately.
INGREDIENTS (for 10 rolls)
10 harumaki wraps
100 g thinly sliced pork
1 teaspoon soy sauce
1 teaspoon sake
½ teaspoon cornstarch
80 g shiitake mushrooms
100 g bamboo shoots
½ bunch nira (Chinese chives)
30 g vermicelli
1 tablespoon soy sauce
½ tablespoon sake
1 teaspoon sugar
1 teaspoon cornstarch + 2 teaspoons water
1 tablespoon flour + 1 tablespoon water
Oil
Tips:
Harumaki wraps are available in Asian supermarkets. If you can't find any, use pastry sheets. You can vary the ingredients by using carrot, onion, sweet pepper, chicken, prawns, etc. It's better to choose ingredients that are not too watery.