No62 [IN THE EYE OF ERIC RECHSTEINER] Ferry terminal, Fukuoka, island of Kyushu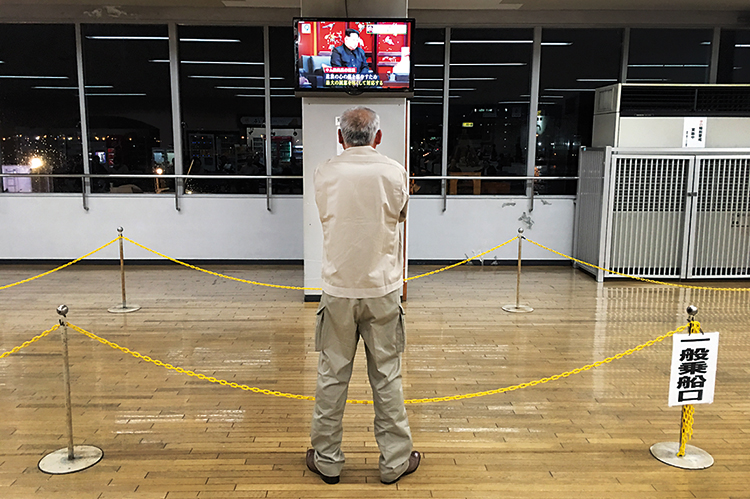 Korea is only around three hours away by boat from Fukuoka, and everything that's happening on the other side of the Straits of Korea and Tsushima is arousing great interest at the moment. Especially because since the beginning of 2018, the atmosphere in the Korean peninsula is more relaxed. This tourist from South Korea is reading a news report just a few hours before the historic meeting between the North Korean leader, Kim Jong-un, and the president of South Korea, Moon Jae-in.
[SOCIETY]  A monk presses charges
A former monk has started judicial proceedings against the managers of the temple where he used to work and is claiming 8.6 million yen (£58,000) damages from his former employer. While working on the much frequented and sacred site of Mount Koya, he often worked for 17 hours a day without taking a break. He was hired in 2008, and began to suffer from depression in 2015.
[ENVIRONMENT] Coral reef disease
The largest Japanese coral reef has not recovered from the bleaching it has suffered as a result of increasing sea temperatures, and only slightly more than 1% of its surface area remains unaffected, according to a new governmental study. Since the end of the 1980s, the total area of coral reefs has already decreased by 80%, also due to the effect of rising sea temperatures.