No.73 IN THE EYE OF ERIC RECHSTEINER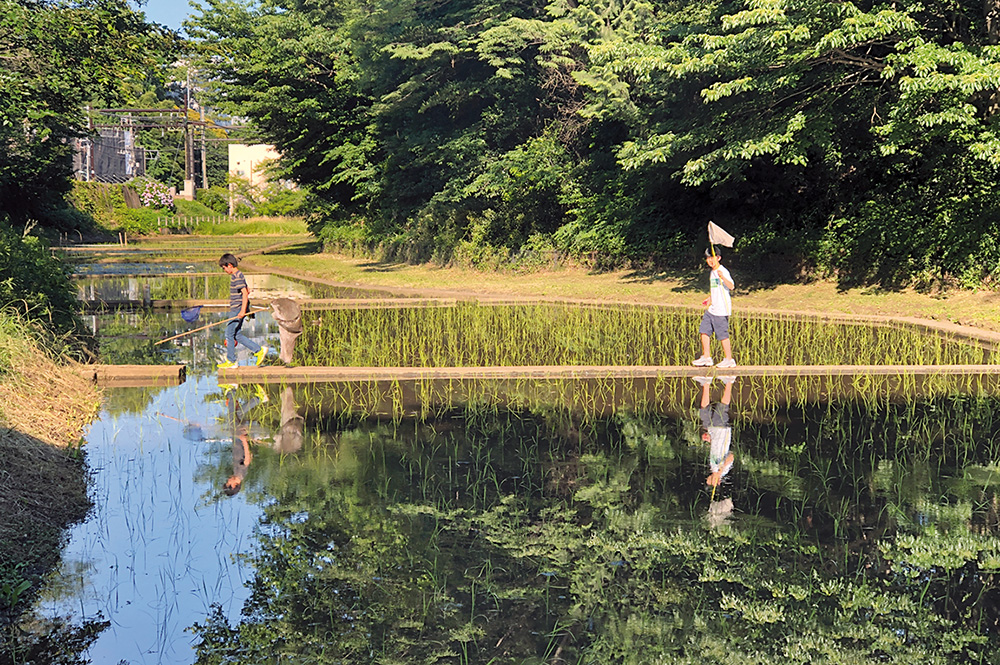 © Eric Rechsteiner
Komaba park, meguro district, Tokyo
With the approach of the summer holidays, one of the preferred activities of young Japanese people is to go hunting for insects, like these two boys in the heart of the capital city. Need we remind you that Japan still holds the French entomologist Jean-Henri Fabre in great respect though he has largely been forgotten by his fellow countrymen. His work, in translation since 1922, is regularly republished and encourages many in the Archipelago to take up the vocation.
TOURISM a hotel for manga fans
situated in the jinbocho district, famous for its many bookshops, the manga art Hotel (mangaarthotel.com) provides its customers with some 5,000 volumes of manga to keep them entertained. No need to tell you that if you are a manga enthusiast, you'll not spend much time sleeping.
That, In any case, is what the promoters of this most original hotel project mischievously suggest.
TRANSPORT Trains that travel ever faster
after having introduced the first two prototypes of the alfa-X, the next generation of shinkansen, which will be in service by 2030, jR east have unveiled the supreme, the model that will be in use from 2020 in time for the Tokyo olympic Games. It can travel at speeds of up to 360 km/h, but must not exceed 285 km/h. It's intended to operate on the Tokaido line between osaka and Tokyo.