Kyabe Ban Ban CBB-001… Seriously? Yes. Very.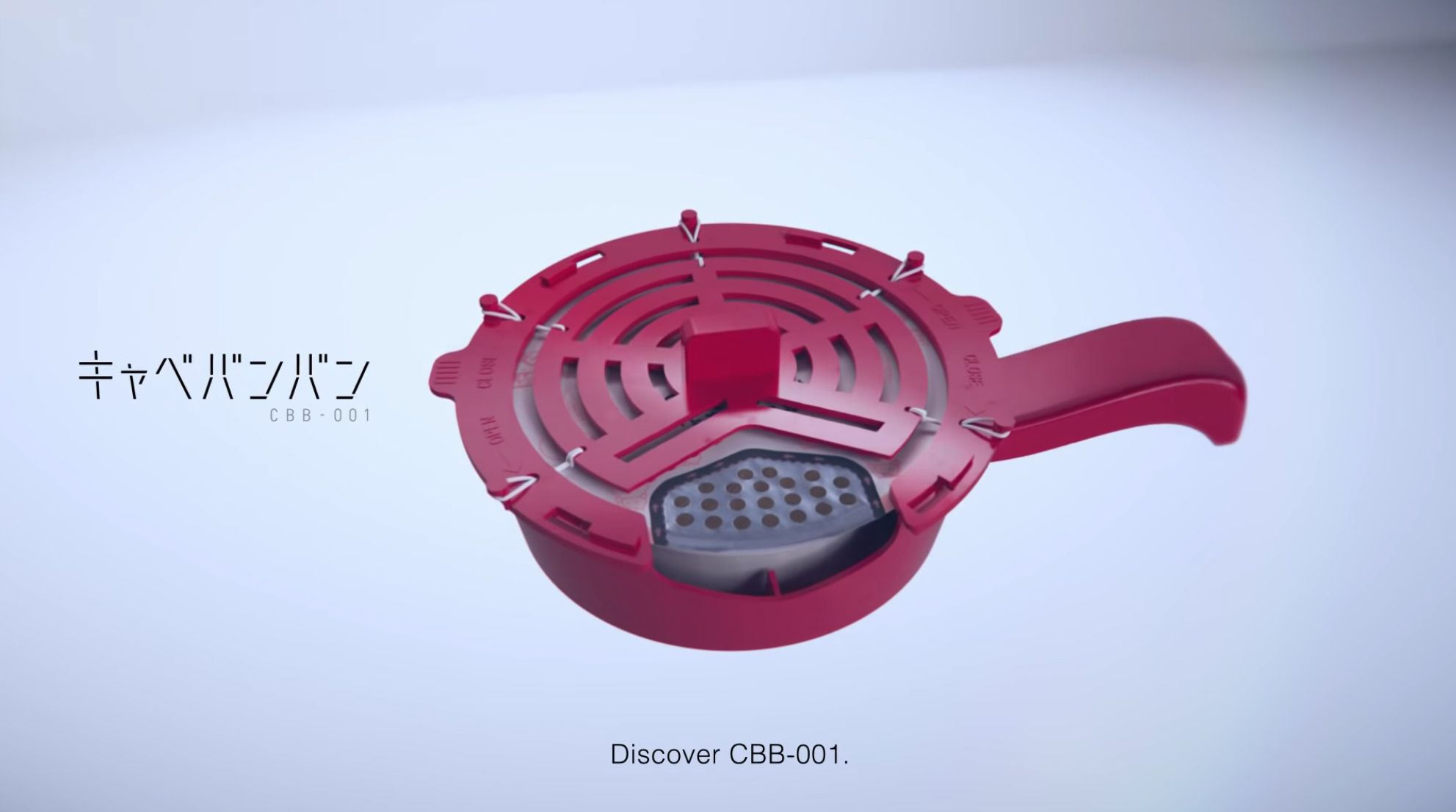 If you think Kyabe Ban Ban CBB-001 sounds like one of the Star Wars' characters, you are not alone. Probably not far off from the truth, either. Because Kyabe Ban Ban CBB- 001 concerns U.F.Os… but don't get too excited, Sci-Fi fans!
As you are reading this article in Zoom Japan website, I expect you to be a bit of a Japan buff, rather than a Sci-Fi buff. Then you might have heard about cup yaki soba noodles called U.F.O.
U.F.O. was born in 1976 and it is still popular in Japan. The cooking method is very similar to Nisshin Cup Noodle: you just pour the boiling hot water in the cup (actually, in U.F.O.'s case, it's more like a bowl) and wait for 3 minutes before it's ready. However, while Cup Noodle is soup noodles, U.F.O. isn't. Therefore, you must discard the water when the noodles become soft enough to eat.
Discarding water itself is dead easy. There are several cleverly designed holes that are cleverly positioned on the lid. You just tilt the bowl in the sink, and the water happily escapes to the outside world.
The only problem you are faced with at this point is that the cabbage pieces in the noodles get stuck in the back of the lid! Scraping them off is extremely frustrating when the noodles are relentlessly releasing the delicious aroma which makes you hungrier. Many give up and chuck the lid with a few cabbage pieces still stuck on it.
Nissin, U.F.O.'s manufacturer, took this waste very seriously and did some research into it. Their discovery came as a bit of shock to us all. Apparently, the average number of cabbage pieces left on the lid is 4.8, which means whopping 4.17 tons of cabbages end up in the bin each year. Surely, this must be a crime!
Thus, Kyabe Ban Ban has been created. Watch this 'how to' video of this unique state- of-the-art (not!) gadget:
By now you have become aware that Kyabe Ban Ban's 'Kyabe' comes from 'cabbage', haven't you? FYI, 'Ban Ban' means 'knock, knock' in Japanese. In fact, you can just knock, knock the lid after discarding the water, and every bit of the cabbage pieces falls off from the lid without such an elaborated gadget.
Many must have realised it and only 800 plus people signed up for the pre-order by the deadline. Kyabe Ban Ban was to be made only if there were 1,000 or more people pre- ordered it. So, this rather silly, yet very Japanese gadget didn't make it to the shops.