No.98 [HARUYO RECIPE] Kyuri no tsukudani (Pickled cucumber)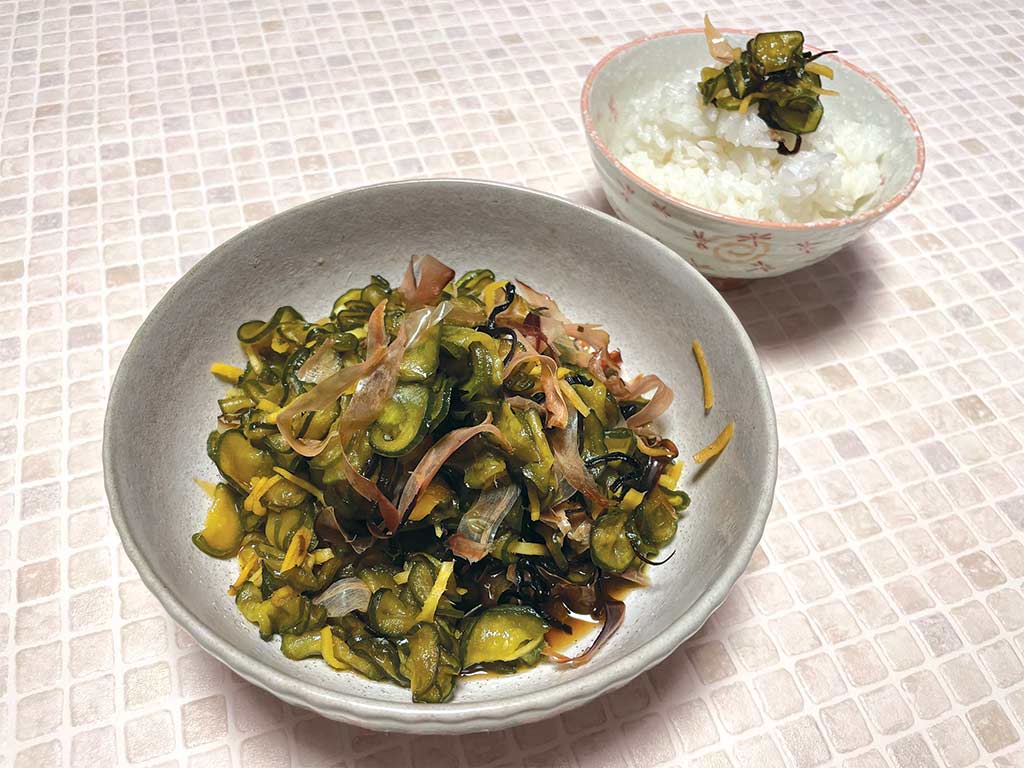 RECIPE
01 – Thinly slice the cucumber and add the salt.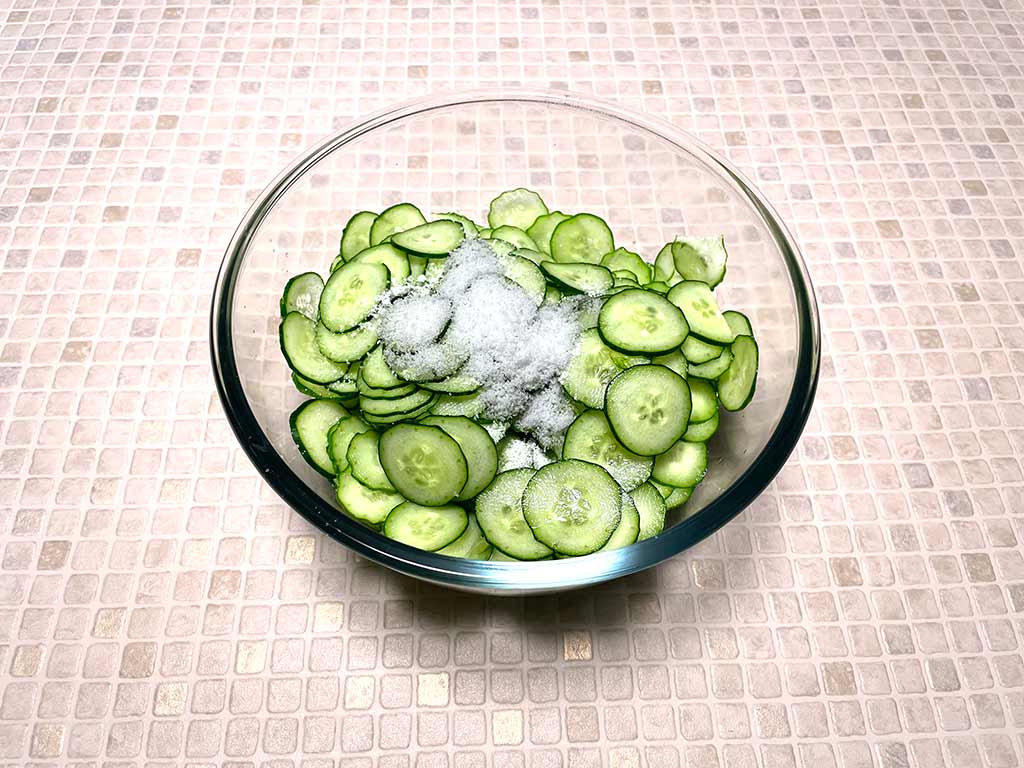 02 – Mix 01 together well, then place a weight on
top and leave to stand for about 10 minutes.
03 – Drain off all remaining liquid.
04 – Cut the ginger into matchsticks.
05 – In a saucepan, boil the sugar, vinegar, soy sauce, mirin and ginger.
06 – Add 03 to 05 and simmer on a medium heat.
07 – Once the liquid has reduced, remove from the heat and add the shio-kombu and katsuobushi according to taste.
08 – Leave to cool, then serve.
The tsukudani can be served with plain steamed rice. To enhance the flavour, you can add some sansho (Japanese pepper) or togarashi (red chilli pepper).
INGREDIENTS (for 4)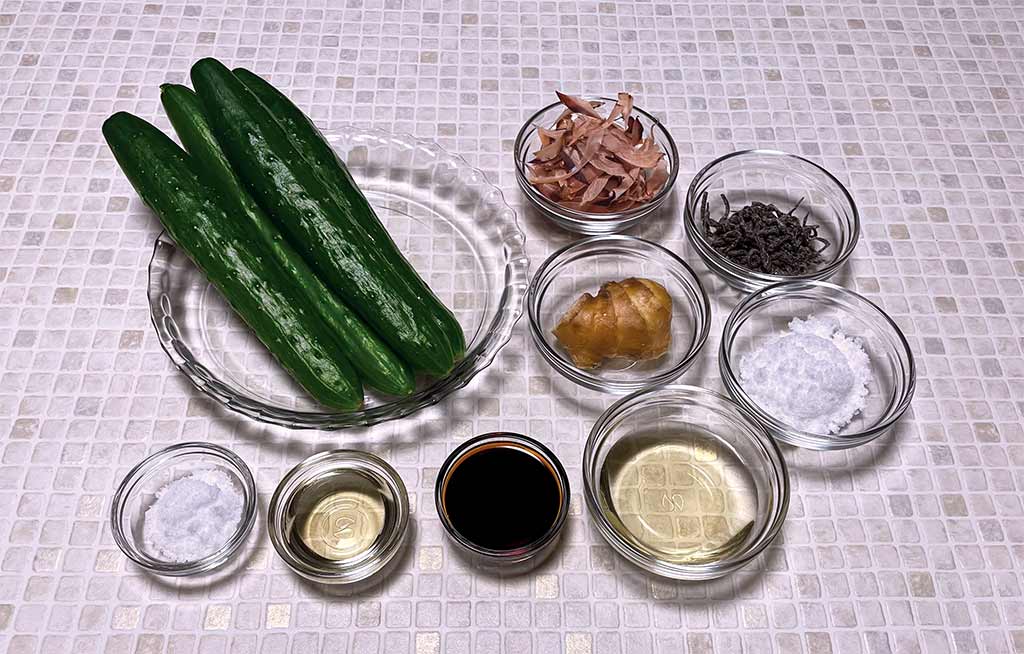 • •500 g cucumber
• 1 tablespoon salt
• 50 g fresh ginger
• 2 tablespoons sugar
• 2½ tablespoons cider vinegar
• 1½ tablespoons soy sauce
• 1 tablespoon mirin (sweetened sake)
• 10 g shio-kombu (seasoned, dried and finely sliced kelp) (optional)
• 10 g katsuobushi (dried, smoked skipjack tuna flakes) (optional)