No42 [Cooking] Lotus Root Chips with soy sauce and mayonnaise dip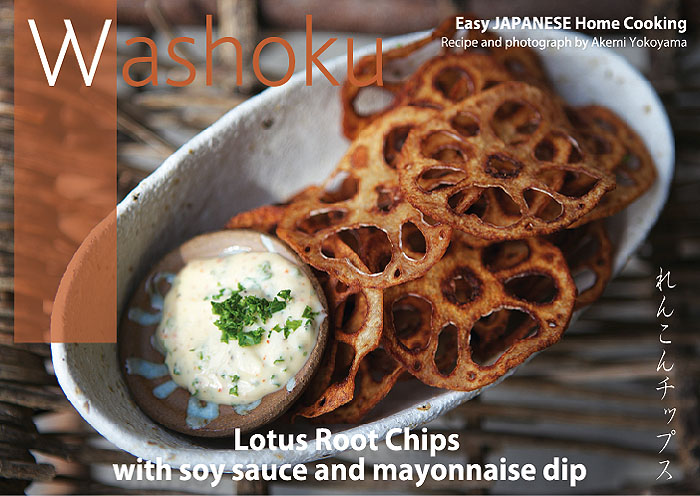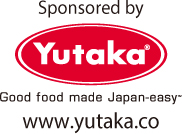 Lotus Root Chips with soy sauce and mayonnaise dip
I used to order this dish every time I saw it on a Japanese restaurant menu. Then I realised I could also make it really easily at home. In Japan, particularly in Izakaya style restaurants, it is not the custom to order the food all at once. First one orders a few small dishes as nibbles, to accompany the drinks and help get conversation going. These Lotus Root Chips are crispy, just like potato crisps. Soy sauce brings that oriental flavour to the dip while chilli gives it light kick. Shichimi Togarashi is a blend of chilli, poppy seeds, black pepper, citrus skin, green seaweed and sancho peppers. It is very useful for many Japanese dishes so keep some in the spice cupboard.
Ingredients (Serves 2)
150g lotus root
2 tablespoon mayonnaise
1 teaspoon Yutaka organic tamarin soy sauce
1/4 teaspoon Shichimi Togarashi or red chilli powder
Sunflower oil

To make the dipping sauce mix the mayonnaise, soy sauce and chilli powder in a small dish.
Cut the ends off the lotus roots and peel the skin off.
Slice the root thinly into 2-3mm slices with a mandolin slicer (if you don' t have a mandolin, try slicing them with a large vegetable peeler or a knife).
Spread the root slices over some kitchen towel to remove the excess water.
Add oil to a frying pan to a depth of at least 2cm. Bring the temperature to 170℃ over a medium heat.
Cover a large plate with kitchen towel. Drop the root slices into the oil, in batches of four or five at a time, to avoid the oil cooling down too quickly. When the slices are light brown and crispy gently take them out. This should take about 1-2 minutes for each batch.
Place the cooked root slices onto the kitchen towel to absorb the excess oil.
Serve with the dip on the side.
Prepared by Akemi Yokoyama