No.75 [HARUYO'S RECIPE] Ebi to kinoko no ahijo misofumi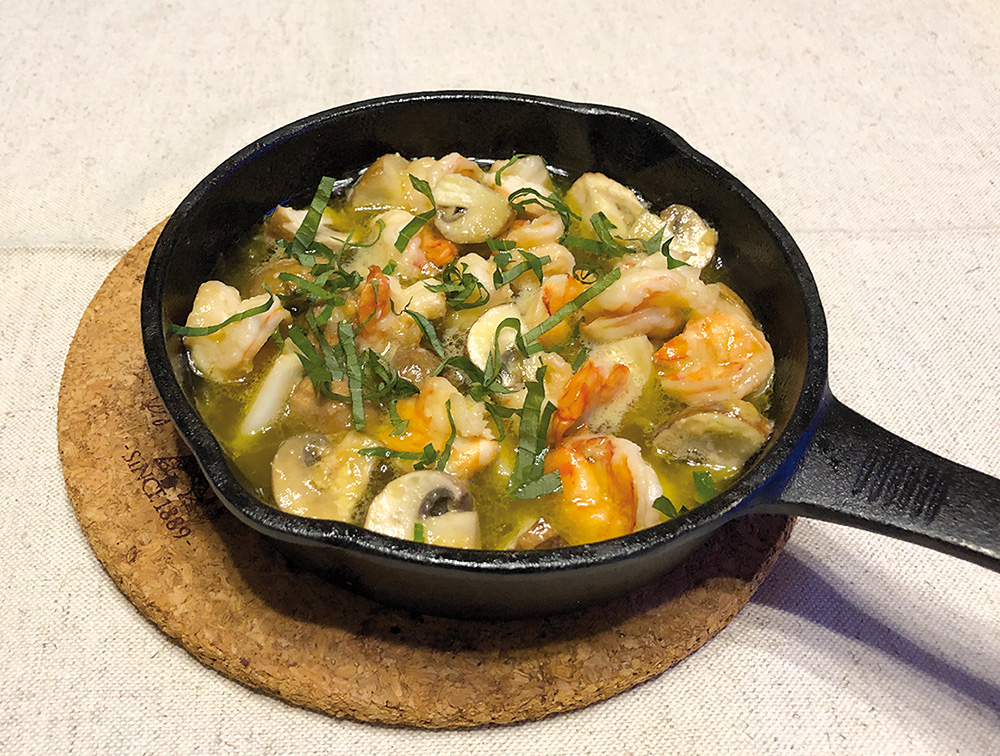 Ebi to kinoko no ahijo misofumi
(Sauteed prawns and mushrooms with miso)
RECIPE
1 – Cut the mushrooms into quarters.
2 – Shell and slice the prawns in half.
3 – Place miso and salt into the saute pan.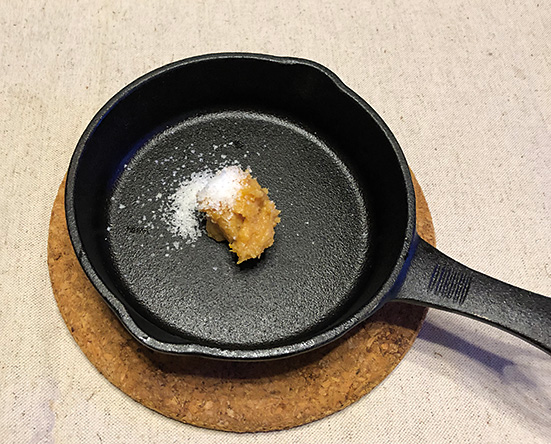 4 – Add the crushed garlic followed by the olive oil. 5 – Add the prawns and mushrooms.
6 – Cover with aluminium foil or a lid.
7 – Cook on a medium heat for 10 minutes.
8 – Sprinkle with chopped shiso.
Tips : If you don't have a saute pan you can use a gratin dish. In this case, cook in a hot oven (200°C) for 10 to 15 minutes.
You can add a mild chilli pepper, Sichuan pepper or black pepper to spice up the taste.

INGREDIENTS(for 2 people)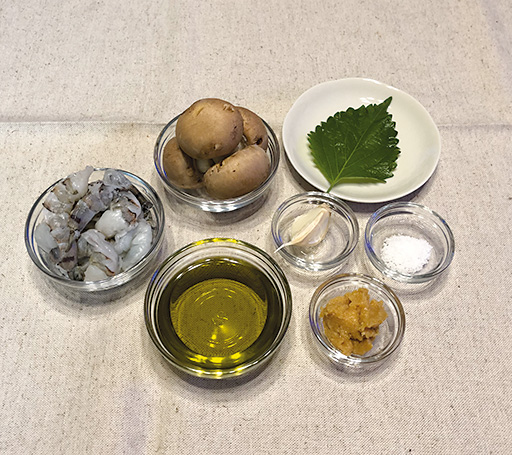 12 prawns
4 mushrooms
1 clove garlic
1 tablespoon miso
50 ml olive oil
1⁄2 teaspoon salt
1 shiso (mint-like herb) leaf