No.75 [TREND] D for discovery and diversity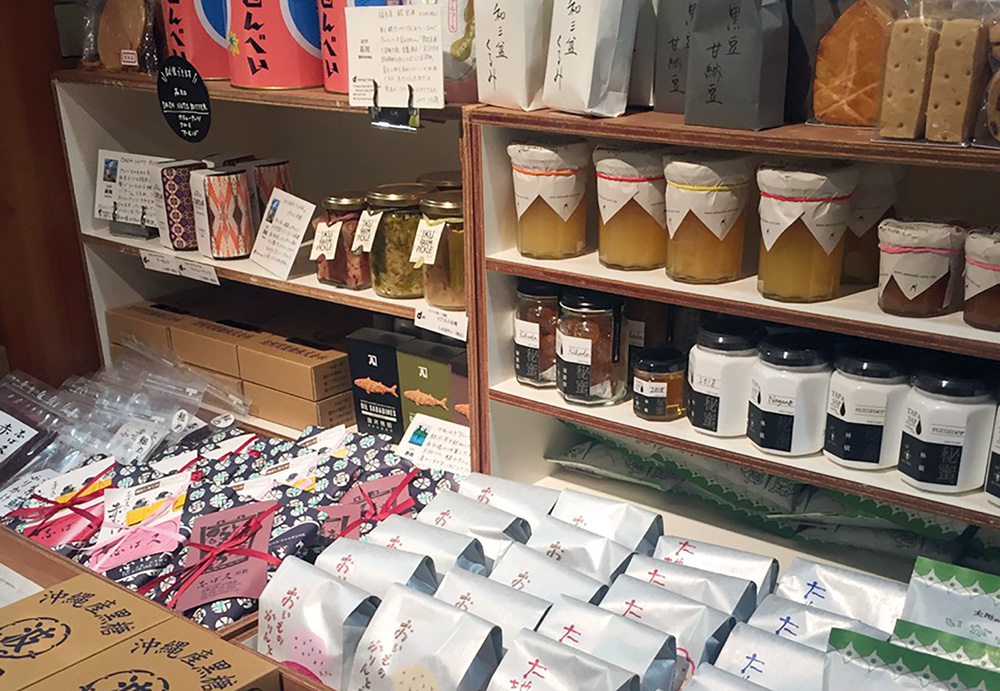 In D&DEPARTMEnT, a real Aladdin's cave, you can discover a wealth of regional products from all over Japan./SEKIGUCHI Ryoko for Zoom Japan
The aim of this store is to give people an insight into the wide variety of products available from the Japanese provinces.
For far too long, just as in France, there has been a wide gap between the centre and the periphery, Tokyo and the provinces. However, there are an increasing number of interesting things happening in the regions. After the disasters of March 2011, many people left to set up projects elsewhere outside the capital city, and the centre-periphery division began to break down in many areas.
D&DEPARTMENT PROJECT is a collective founded by NAGAOKA Kenmei. Based on the concept of long-lasting design, his outlets offer a wide selection of timeless original objects from all over Japan, which reflect the region where they are produced. He is trying to create the idea of design that's connected to "terroir" (place of origin). One of his aims is to extend the network of local artisans and designers nationally, so that skilled artisans from every region can survive by selling their products, and benefit from sharing their individual ideas and philosophy.
In his outlets (12 in total, including one in Korea and one in China), he also organises exhibitions such as Travels in Search of Fermentation Cultures, Knowing the Regions through Sake, as well as work- shops on restoring ceramics or making tofu from soya. The objects on sale are mainly every day items like kitchen utensils, furniture, second-hand designer articles including books about the regions as well as the magazines he publishes: D Design. You'll also find a large selection of tableware made from different materials (glass, ceramic, metal, wood, etc.), tea and sake cups, all suitable for every- day use and available at affordable prices. The best thing is that you can leave with an item from a particular region knowing all about the person who made it. The food shelves are also very interesting, filled with sweet treats from the regions, little bottles of soy sauce so you can compare the taste of individual producers, or fermented goods rarely found elsewhere….
In the Shibuya store, right next to the station, there's a restaurant where you can have lunch, dinner or a cup of tea depending on the time of day (open from 11:30 to 22:30). The meals on offer are regional dishes, and even the ingredients are widely sourced, produced on a small scale, and often organic in origin with no additives or preservatives. You can discover tasty delights from every corner of Japan while eating delicious healthy food.
When you're a tourist, your time is limited and you often regret not being able to visit as many regions as you would like. Here is where you can satisfy that desire, stimulate your appetite for visiting other places, or just buy some original gifts.
SEKIGUCHI RYOKO
PRACTICAL INFORMATION
D&Department's two retail outlets in the capital are in shibuya and setagaya. Their goods are also available online: www.d-department.com
D&Department project was established in 2000 by the designer NaGaoKa Kenmei. Based on the concept of long-lasting design, their long-term goal is to establish retail outlets in each of the 47 prefectures of japan. after discovering long- lasting designs produced in the local region, each outlet will introduce them to its customers.
D&Department project operates stores and restaurants, and publishes travel guides to re–examine the uniqueness of the 47 prefectures of japan.