No.90 [TREND] Japanese-style panettone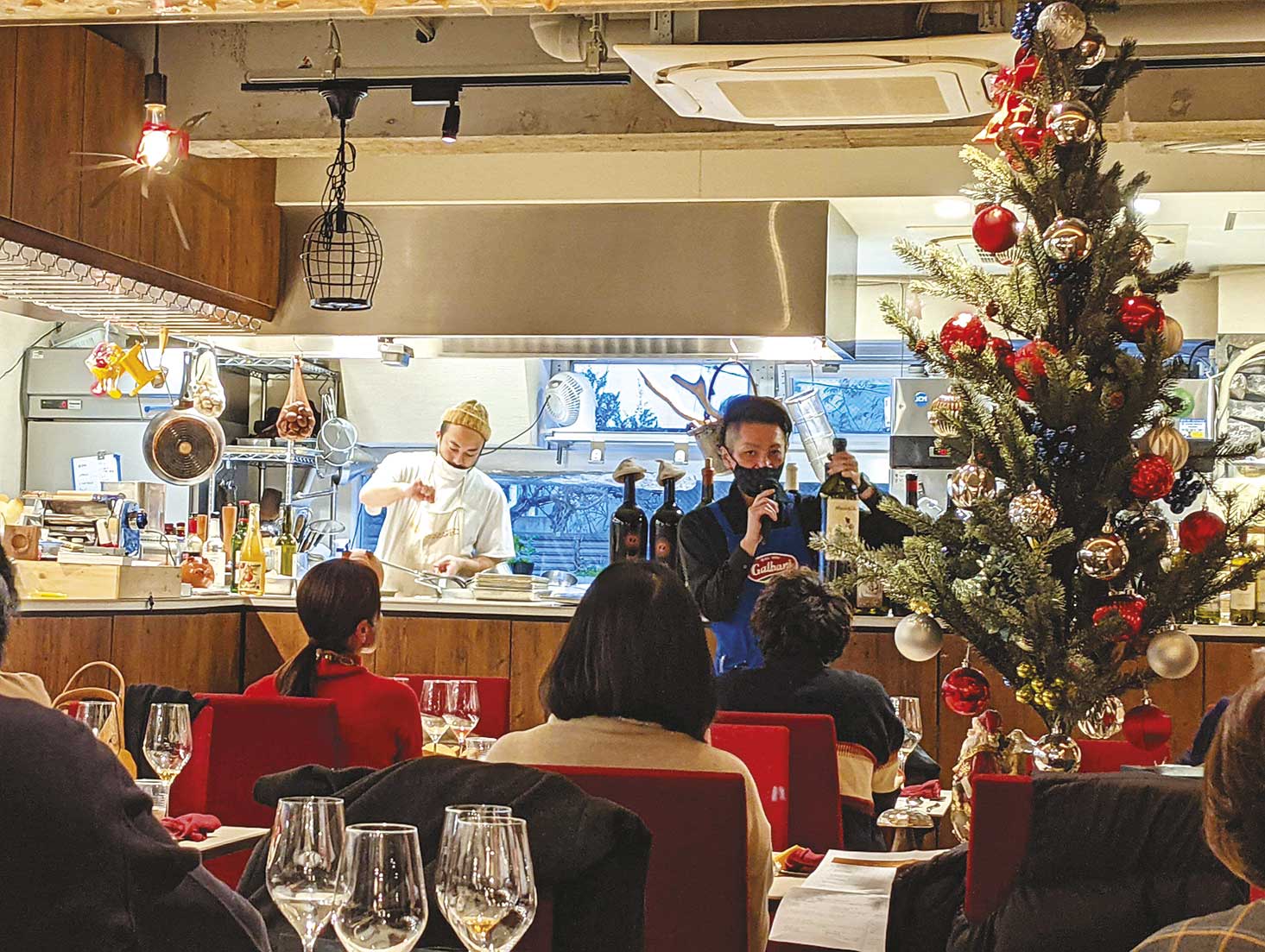 This Christmas specialist bakeries will be offering their customers this popular Italian speciality.
The Japanese, for whom Christmas is not a tradition, have always taken the liberty of interpreting it as they see fit. Christmas Day has evolved from being a day to enjoy a drink or a night out with your lover before now regaining its place as a family celebration. The same thing has happened to the kind of cakes eaten at Christmas. At one time it was strawberry cakes, then ice cream and yule logs… recently, stollen has been very popular and was to be seen as early as November in almost all cake shop windows. But there's a strong likelihood its popularity will be overtaken by another competitor, this time from Italy: panettone.
Let's be clear, the Japanese are not the first to seize on this delicacy with gusto, which is gaining popularity in many countries. Even in France, you can find it made in the authentic way using sourdough starter. But it's well known that the Japanese don't mess about when they get stuck in. Two years ago, a group of chefs and journalists even created an association, the Panettone Society, to promote this traditional cake in Japan. They organise tastings of both Italian and Japanese panettone, seminars to learn more about its history as well as "master classes" lead by Suzuki Yahei. Suzuki, chef of the one-star restaurant Piatto Suzuki, has taken part and won awards in five panettone competitions in Milan. He was even accorded the title "maestro"…
In addition, two years ago, LESS, a shop specialising in panettone, opened in Tokyo. Here, authentic panettone is made by an Italian-Japanese duo, Gabriele Riva and Sakakura Kanako, with sourdough starter imported specially from Milan. Pane & Olio, a specialist Italian bakery, also sells panettone that has won two prizes at the Milan competition.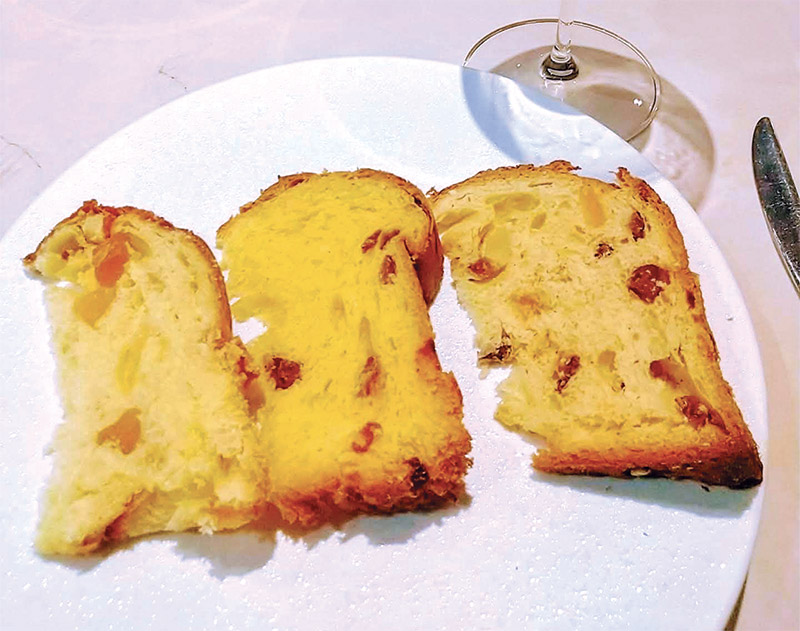 Among the ever-increasing variety of panettone on offer in the Archipelago, we can obviously also find Japanese versions with ingredients such as citrus fruit (sudachi, kabosu, yuzu…), apples, blackberries, blueberries, and seasonal products (chestnuts, sakura…).
Last year, in Ginza, luxury brand Bulgari sold a salted panettone priced at 10,000 yen (£ 66). The bakery chain Dong, founded in Japan 116 years ago, has been making panettone since the 1970s which are far more affordable. Bakeries continue to send their craftsmen to Italy for training to keep the authentic Italian method alive.
As its name suggests, the word panettone is most probably derived from panetto (bun). It resembles bread rather than cake, and the Japanese might well have considered it less glamorous to celebrate Christmas. But then 'luxury sandwich bread' became popular, and now it's no longer unusual to give bread as a gift, just like cake. The boundary between bread and cakes is much more blurred than before, and is probably what has encouraged this fashion for panettone.
SekiGuchi Ryoko