No.94 [DISCOVERY] Shochu, a potent drink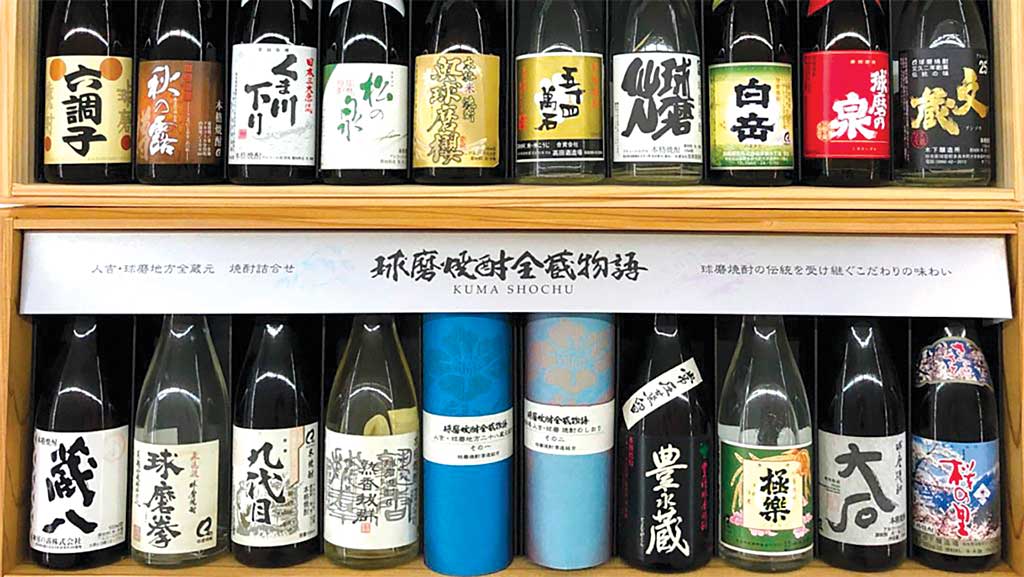 After sake's seduction of European alcohol lovers, it is now the turn of this distilled beverage to try its luck.
Curiously, it took a great deal longer for Japanese beverages to be accepted and appreciated in Europe than its food. Sake was considered to be a strong, rather uninteresting alcohol, and as for the welcome afforded to Japanese wine… But after the boom in Japanese whisky, which took even Europeans by surprise, interest in sake grew and, alongside Japanese beer, it has become more available in izakaya-style restaurants, which have been in vogue for some time now.
And now, perhaps it is the turn of shochu, a distilled alcohol made from a variety of different ingredients: sweet potatoes, soba (buckwheat), rice, barley, brown sugar, chestnuts… there are as many varieties as ingredients (more than 40 kinds of sweet potato are used for making shochu), and numerous production methods. This drink, the second most consumed alcoholic drink in Japan, will continue to represent the popular…to the country as it has done so far / as it has done so historically.
There are also many different ways of enjoying it: on its own if it is of high quality; with the addition of still or sparkling water; or as a base for cocktails. This beverage has had difficulty establishing itself in Europe, partly because Europeans cannot decide the best way to drink it with their meals, and partly because Japanese exporters only promoted shochu as they drink it, which is with added water. This is according to Terasawa Masafumi, who is venturing to export premium shochu. He tells us that real alcohol enthusiasts are curious to learn more about shochu. Chefs, for their part, are always on the lookout for new high-quality beverages, and with the growing interest in koji, the mushroom used as the base for many fermented products that are an important part of Japanese cuisine, connoisseurs are discovering just how much the world of shochu has to offer them.
Some brands such as "3S" are available in specialist whisky retailers like La Maison du Whisky. Their prices range from 35 euros (£30) to 80 euros (£68.5). It could be said that shochu is trying to respond to those disappointed customers in search of something new to fill the gap since the widespread shortage in stocks of Japanese whisky.
Moreover, the exhibition "Spirits of Japan" dedicated to Japanese spirits, which was held in Paris last March, had no fewer than 37 stands and generated a lot of interest especially among young professionals. With the arrival of mixology culture, the French are increasingly open to varieties of alcohol from elsewhere. Terasawa says that it was the bartenders and mixologists who were most demanding at the show. However, the market remains small, the sales of shochu are less than 10% of those of sake. In other words, there is still plenty of scope for improvement, and great hopes that this drink will become better known.
Sekiguchi Ryoko